For as long as I can remember I had always said to myself that I need to try Persian and Turkish food but I never really got around to it. Luckily, about two weeks ago I attended a tasting with a small group of bloggers that were invited by Kat Khatibi the founder of Miami Bloggers Media and it just so happens to be at a Persian and Turkish Restaurant!!! As you can imagine I was super excited because I had been wanting to try that type of food for the longest but never really found a good place to eat here in Miami that serves that type of cuisine. However, all of that was about to change because little did I know that Shiraz Bistro & Market was going to be a real hidden gem and completely blow my mind away…
The first thing that I got to try at the restaurant was this hot Turkish tea that they served with some little sugar cubes.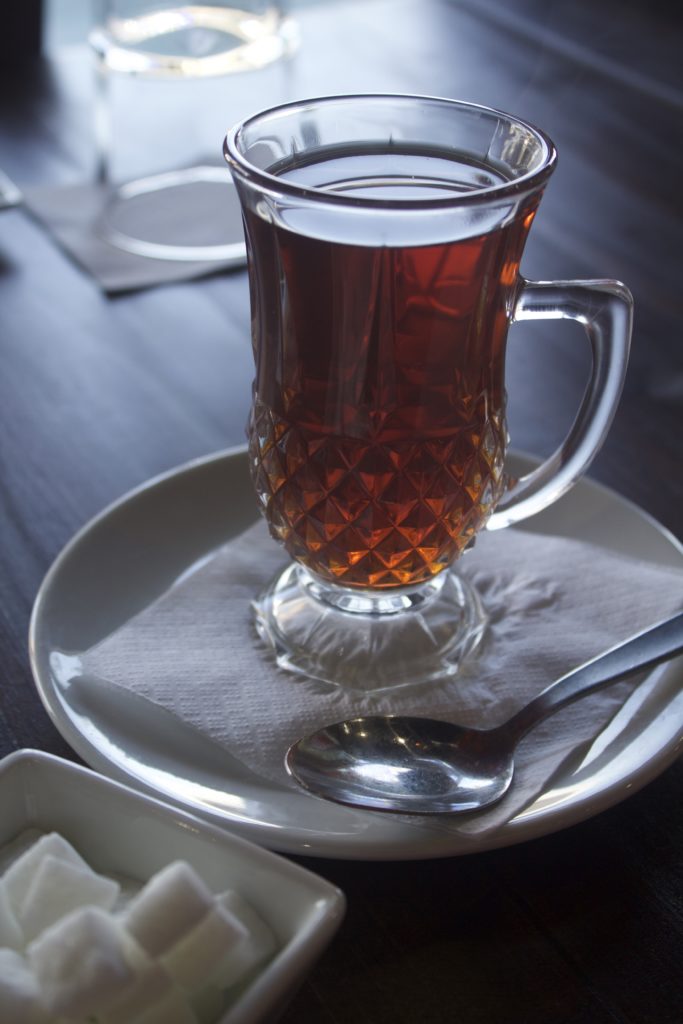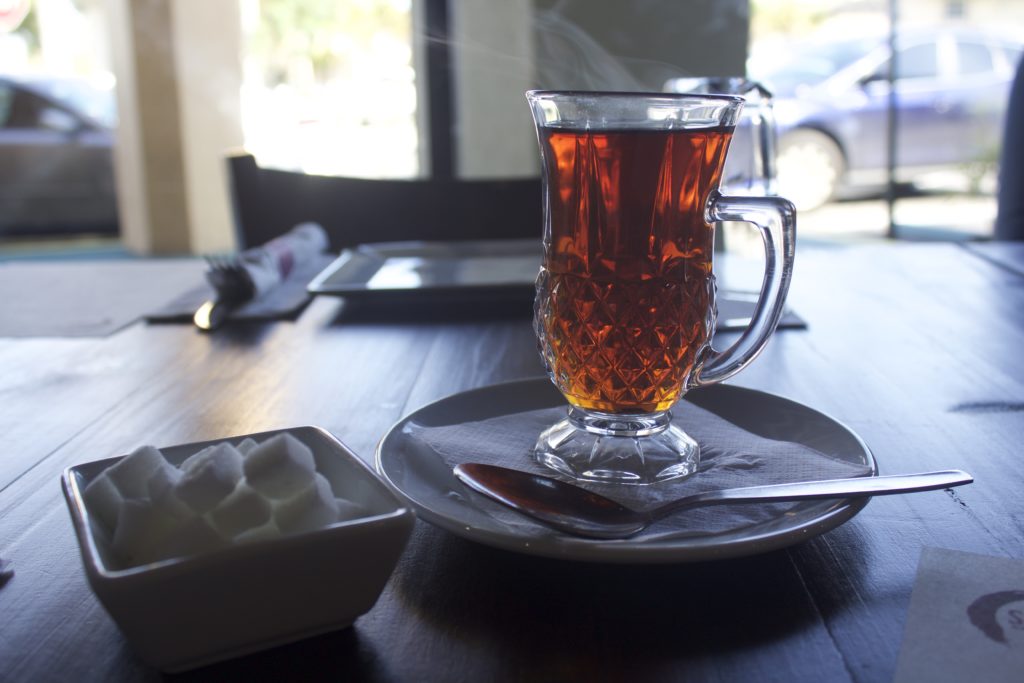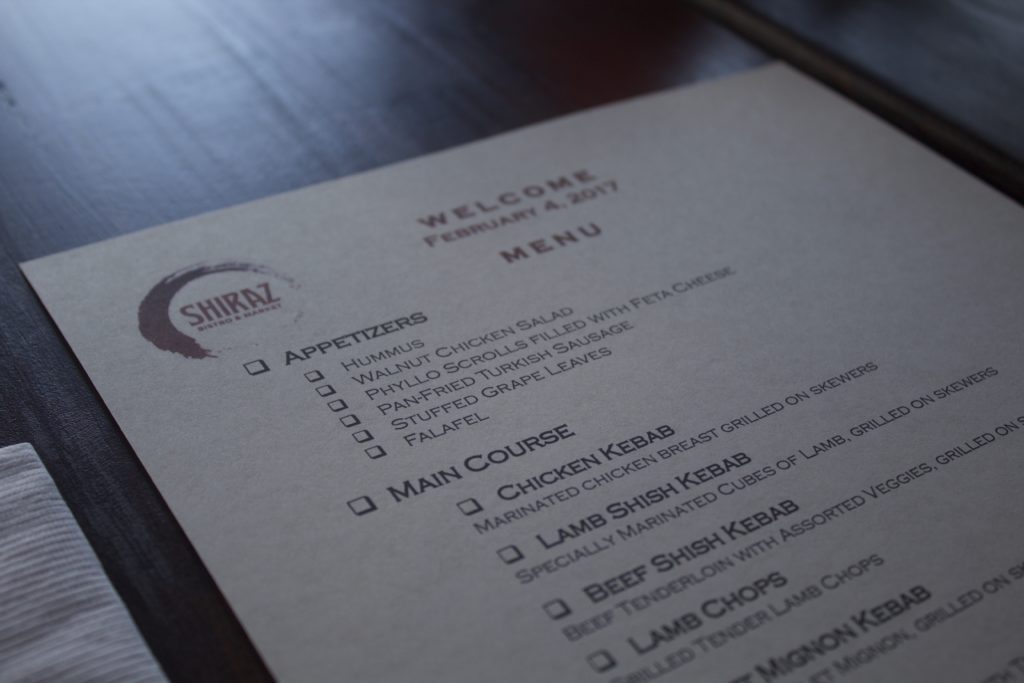 After having some tea we received our first set of appetizers. The first platter that they brought us had hummus, walnut chicken salad, stuffed grape leaves, and warm pita bread for dipping and eating with the spreads. I absolutely loved the hummus because they make it in house from scratch and it tasted very light and fresh. The walnut chicken salad was really delicious because it was creamy and had a lot of flavor to it, but my absolute favorite out of all them was the stuffed grape leaves! I've had grape leaves in the past at different Mediterranean restaurants but none tasted like these! They were just so sweet and perfectly satisfying which is why I ended up eating most of them that day.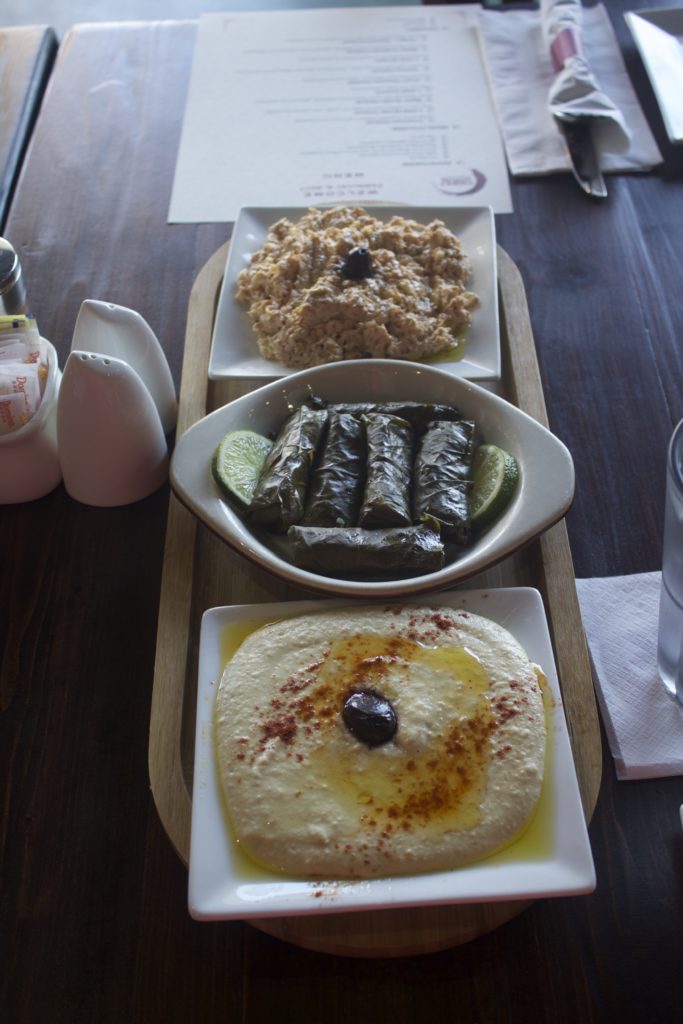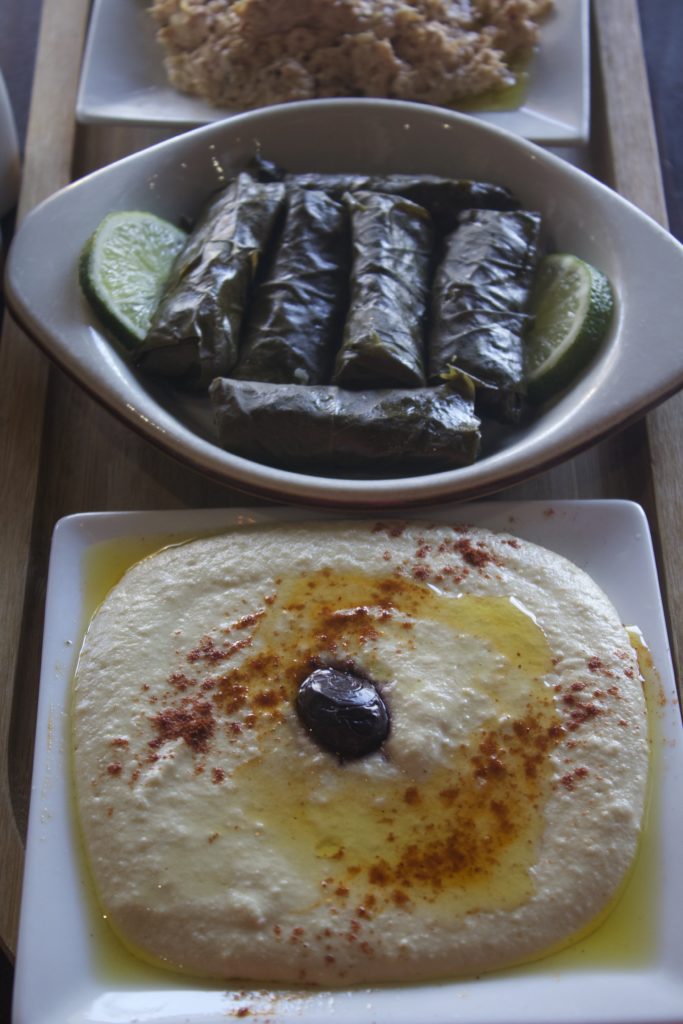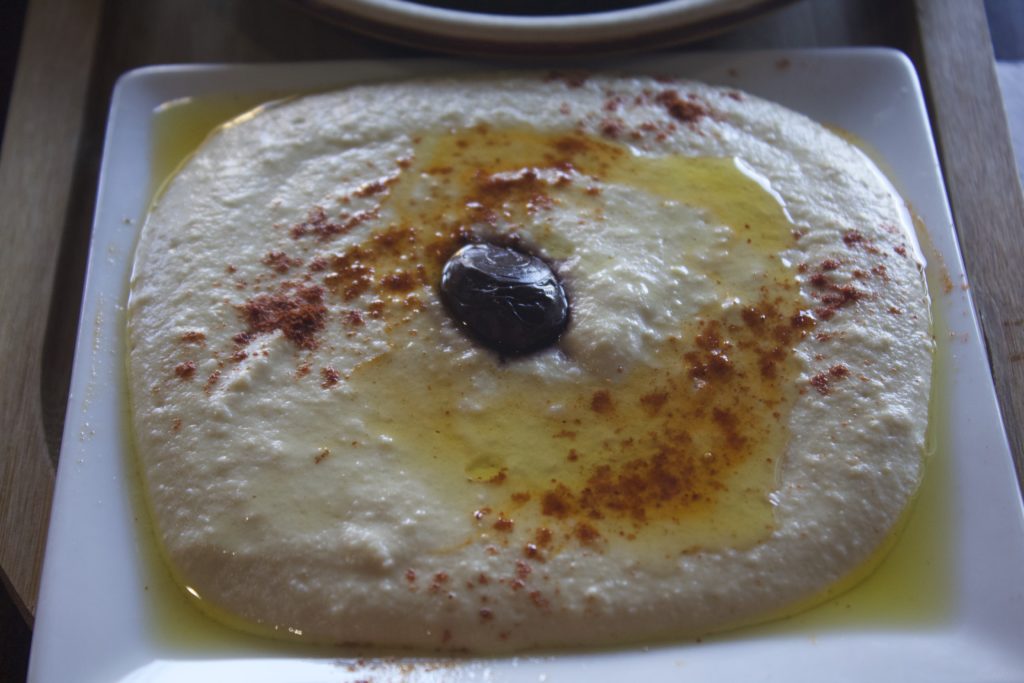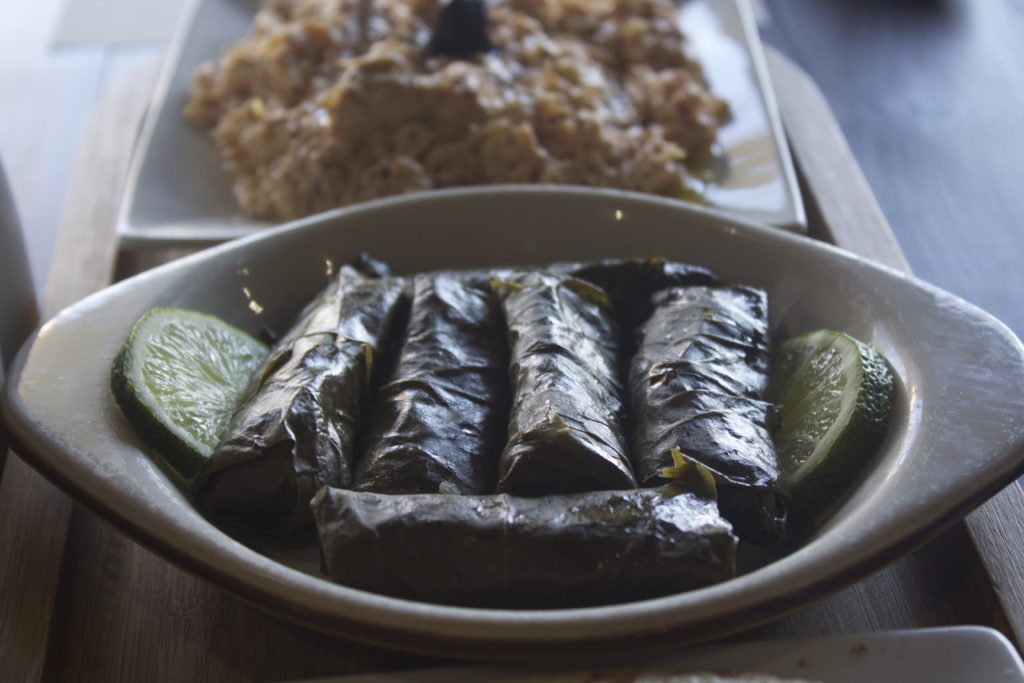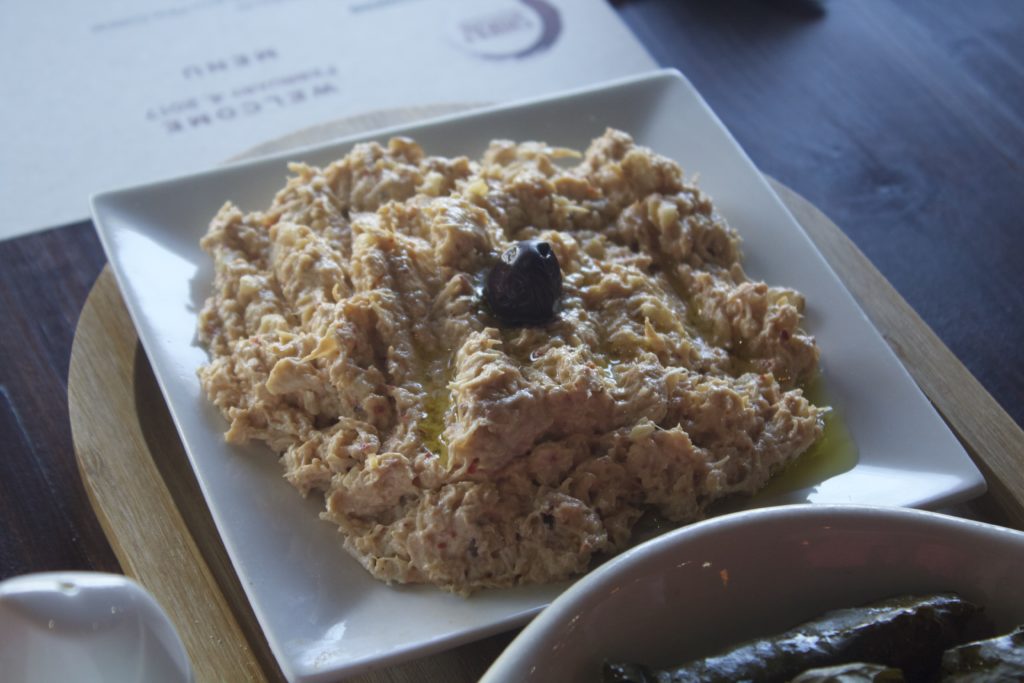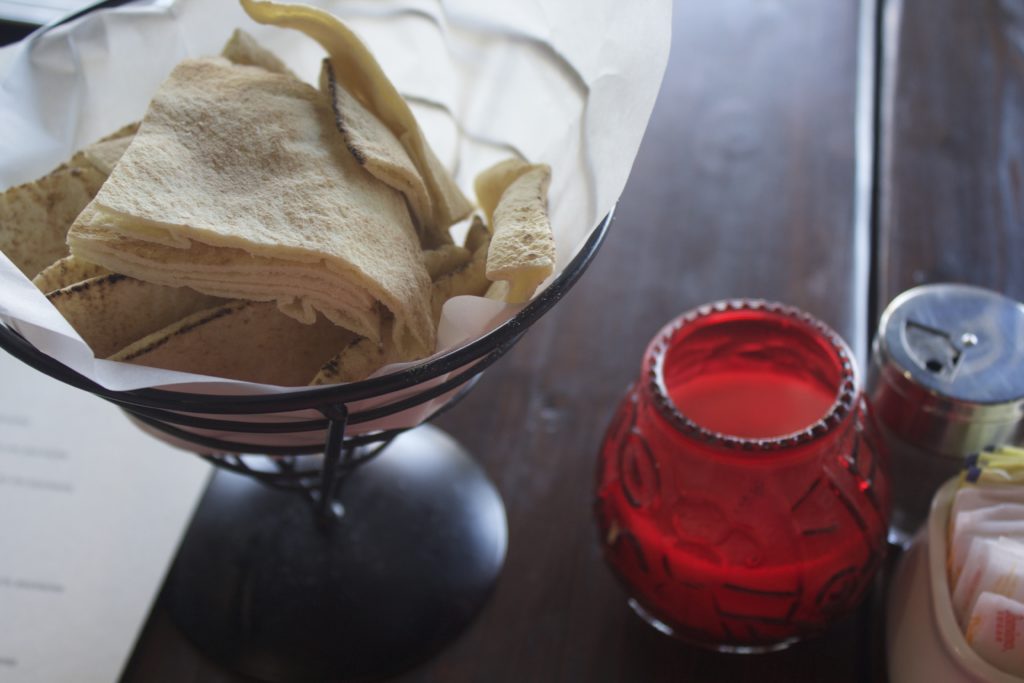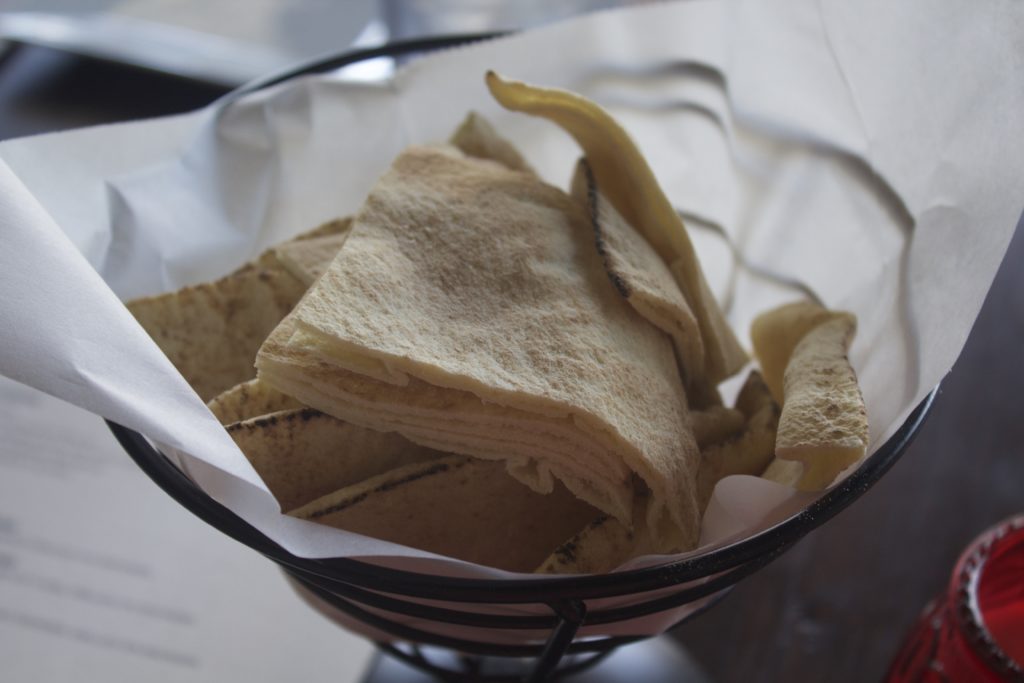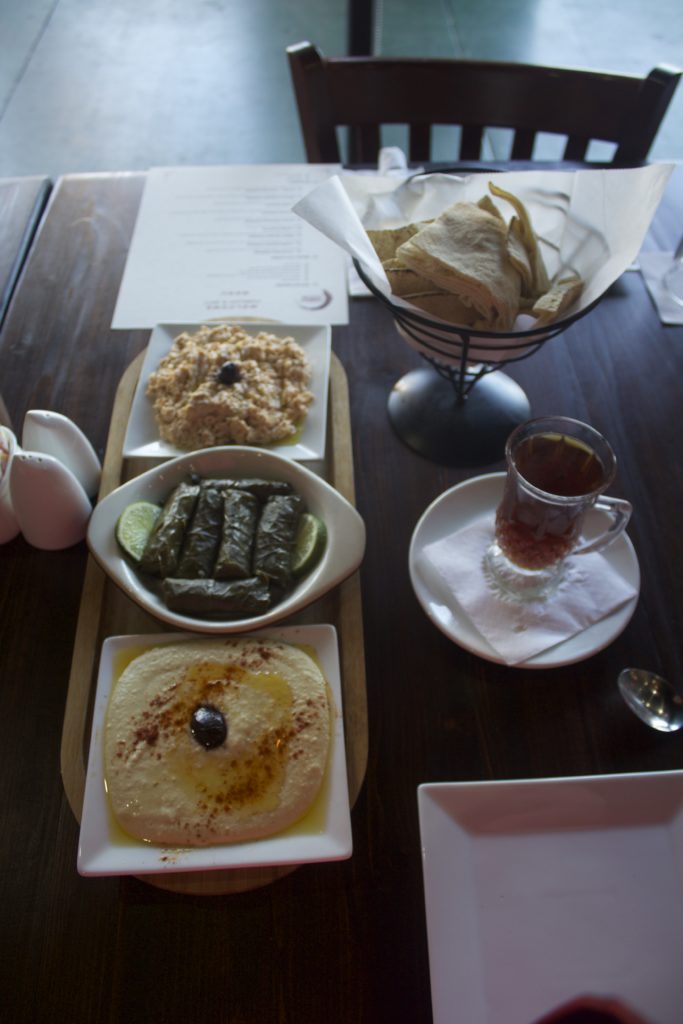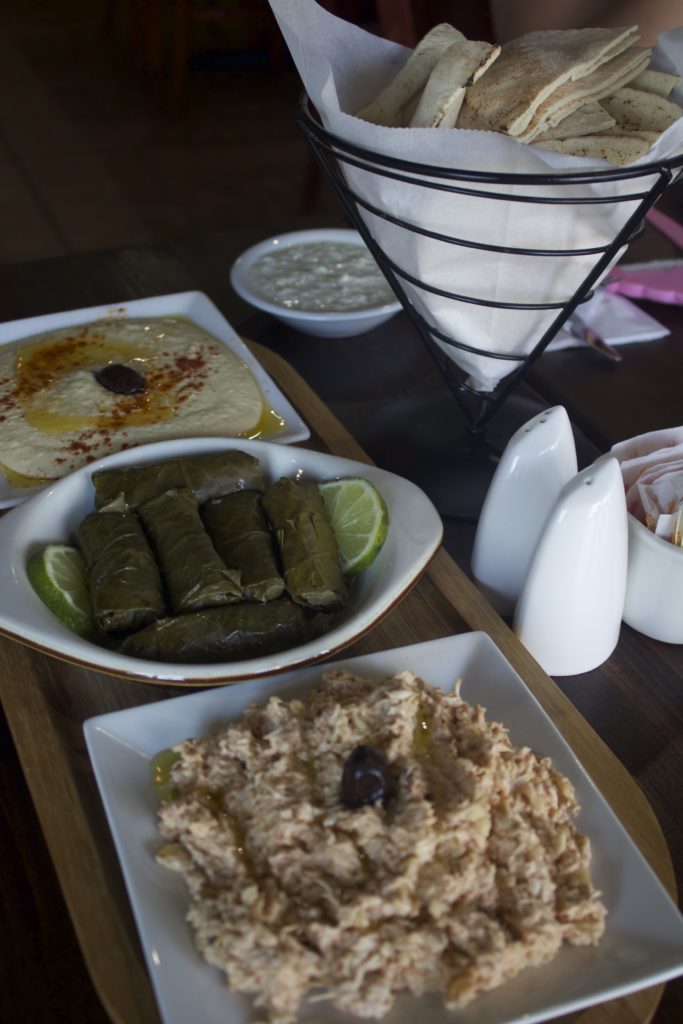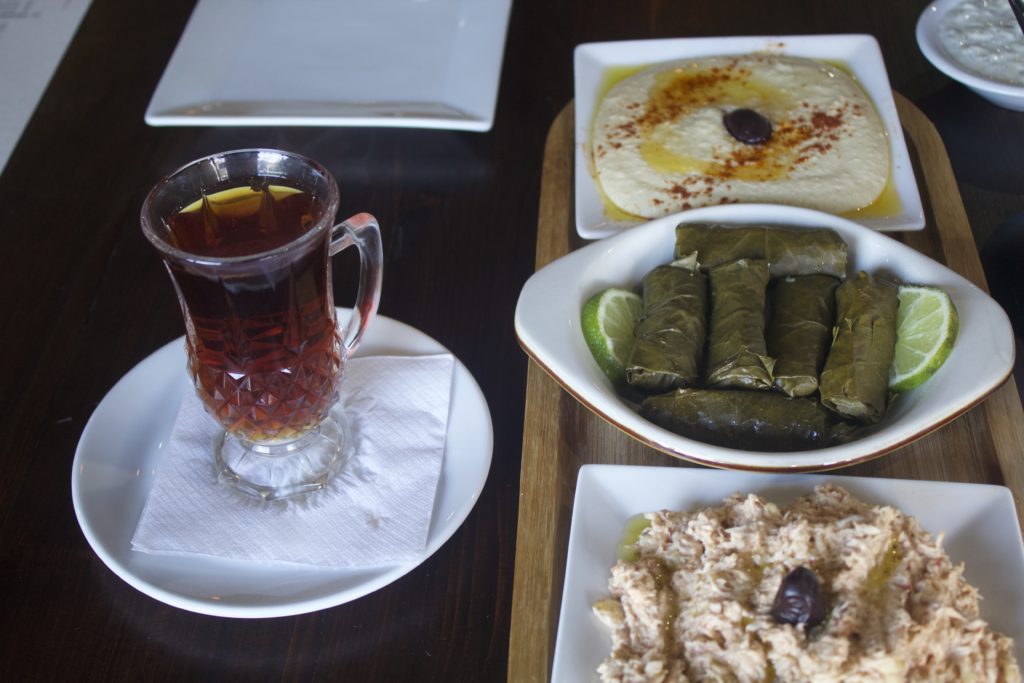 As if one whole appetizer platter wasn't enough they actually brought us another sampler with even more delicious things to try! On this platter they served us Falafel, Pan-Fried Turkish Sausage, and Phyllo Scrolls filled with Feta Cheese. Since I am a huge lover of sausage I really enjoyed the Pan-Fried Turkish Sausage because it was so juicy and had so much flavor to it and was cooked to perfection! I absolutely LOVED the Phyllo Scrolls because they were crunchy on the outside and filled with melted feta cheese on the inside that was just a burst of deliciousness when you bit into it! Out of everything that I tried for appetizers that day the Phyllo Scrolls were definitely my favorite and boy were they addicting!!!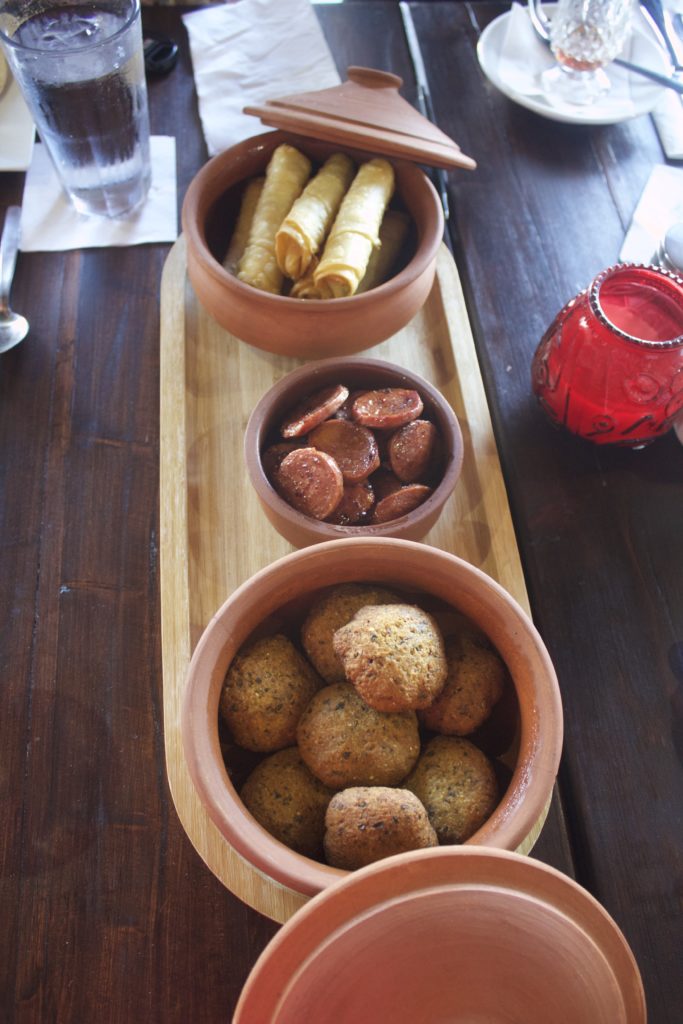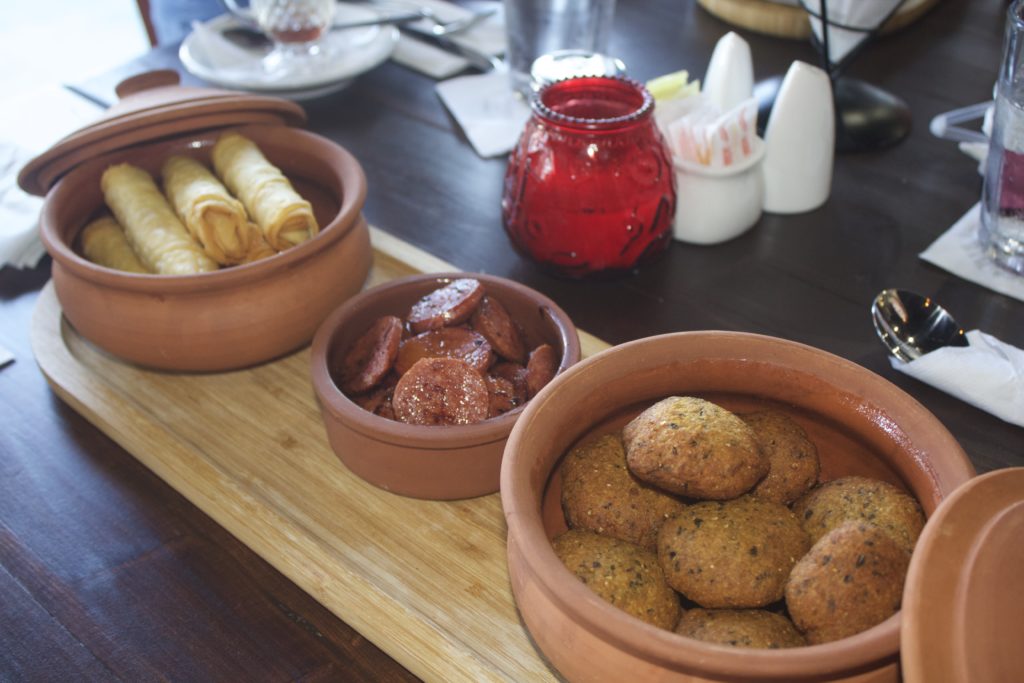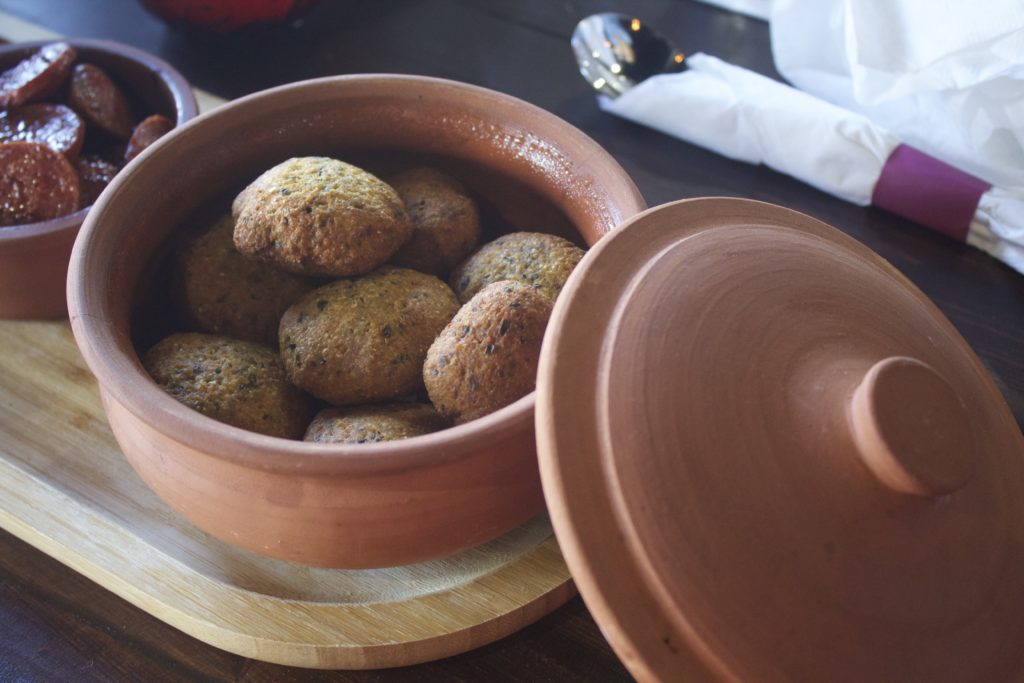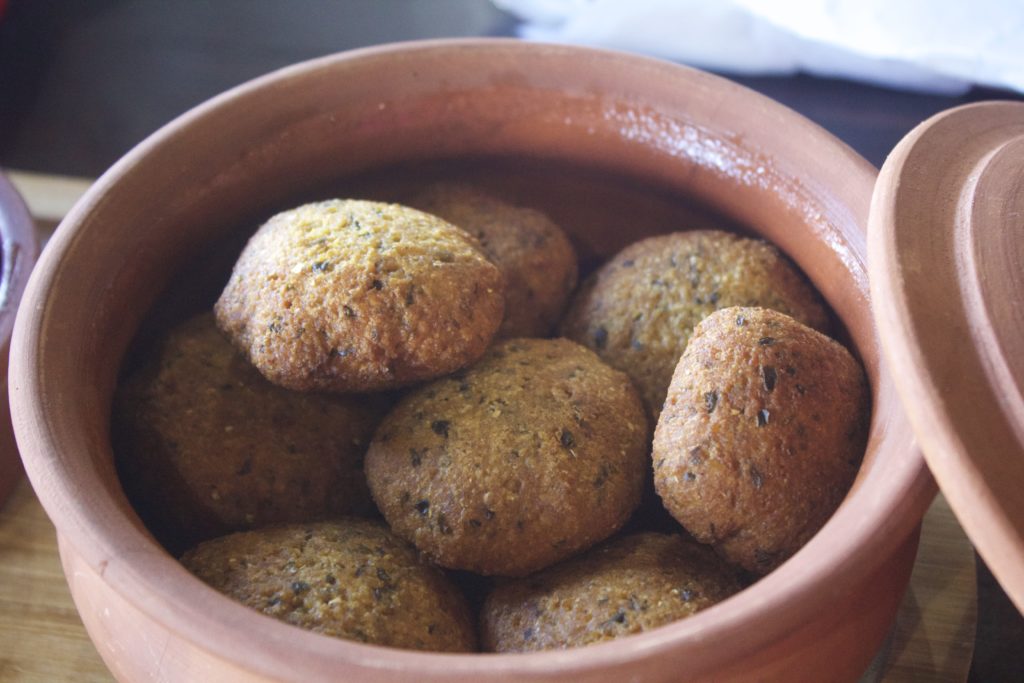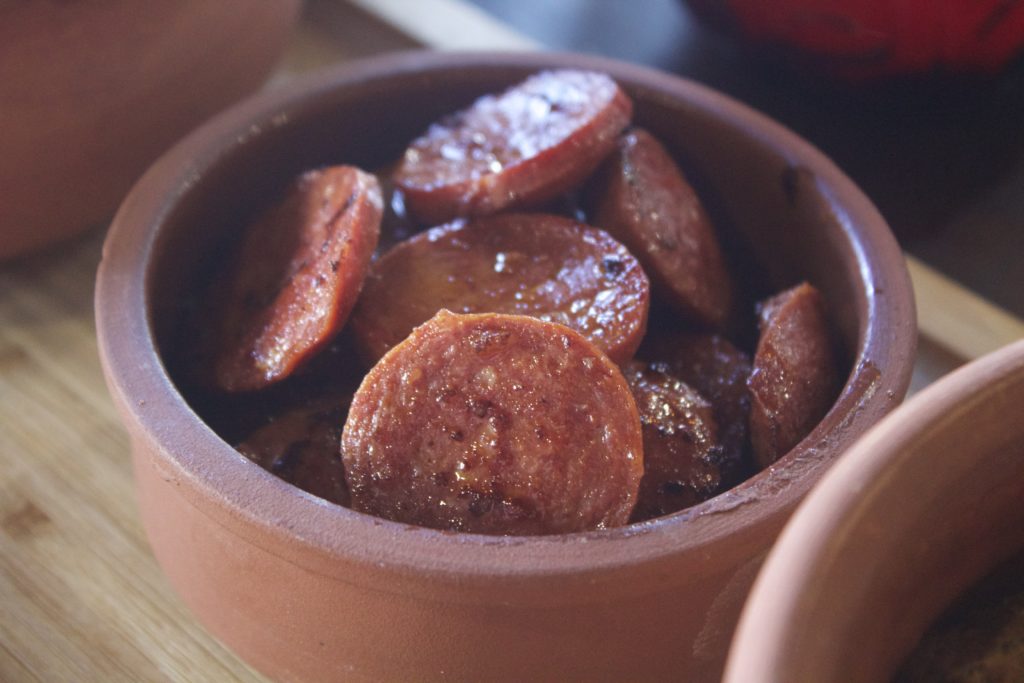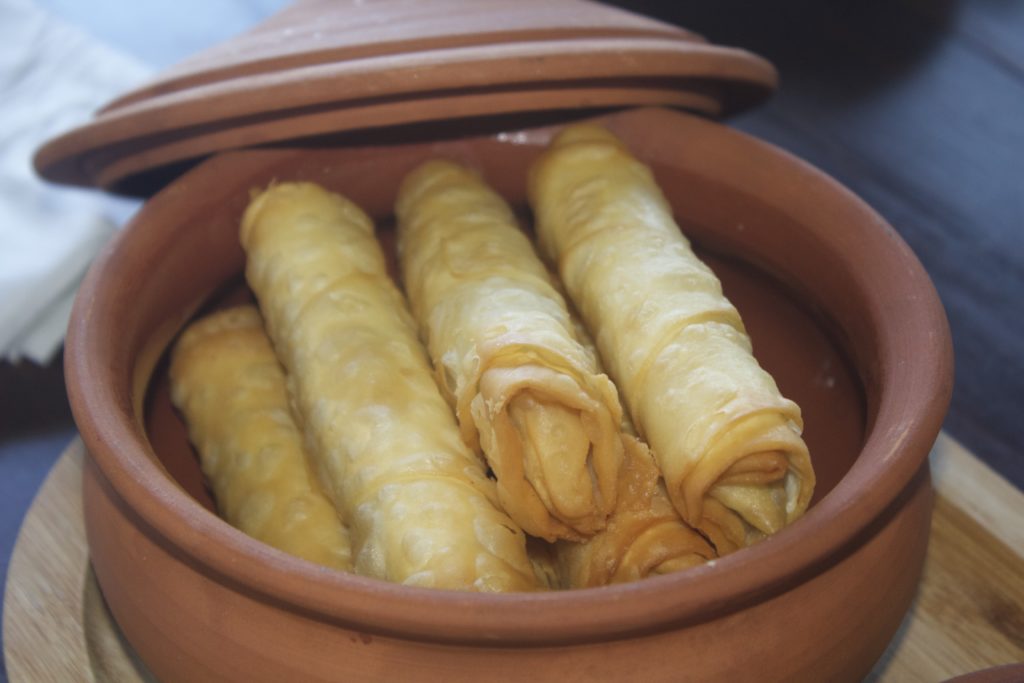 As I was already starting to get full from all of the yummy appetizers that we had (and we still haven't even gotten to the main course yet) they brought us this delicious Greek salad right before our entree came out. If there is anything that I love it's definitely a good and fresh Greek salad and this one definitely did not disappoint!! I loved the house dressing that they gave us on the side and all of the fresh ingredients that they used such as olives, tomatoes, cucumbers, onions, and feta cheese.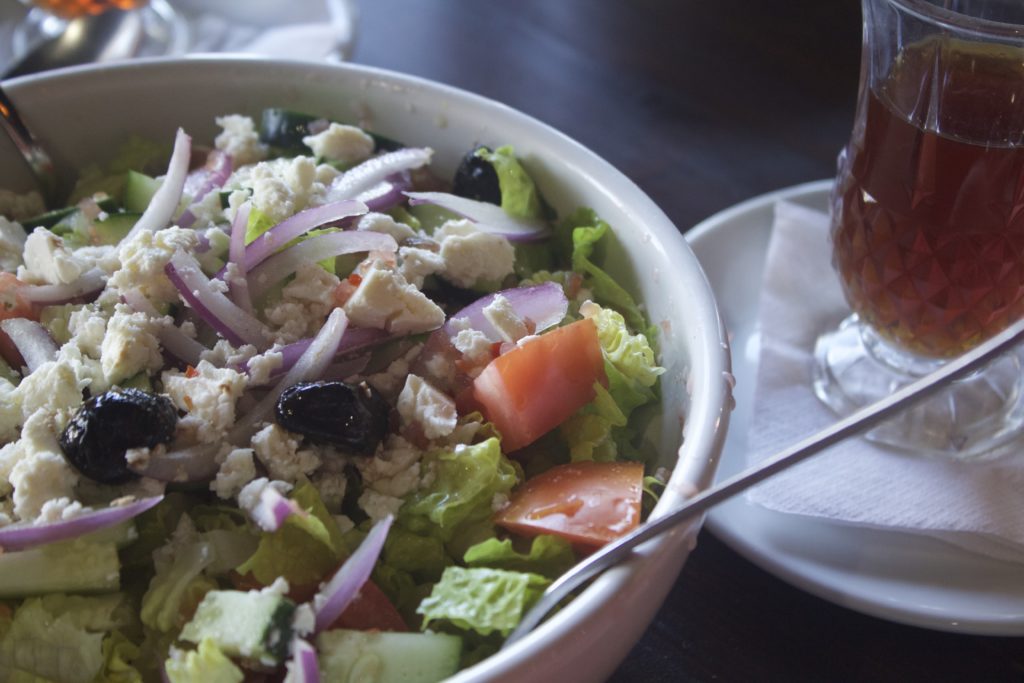 When they brought out our entrees I immediately noticed the beautiful presentation and plating. One blogger ordered the Chicken Kebab which is a marinated chicken breast grilled on skewers and the other ordered the Adana Kebab which is a minced lamb seasoned with traditional spices and grilled on skewers. Although this wasn't what I ordered I had to take some photos of it because it looked so delicious and I just loved how they presented it.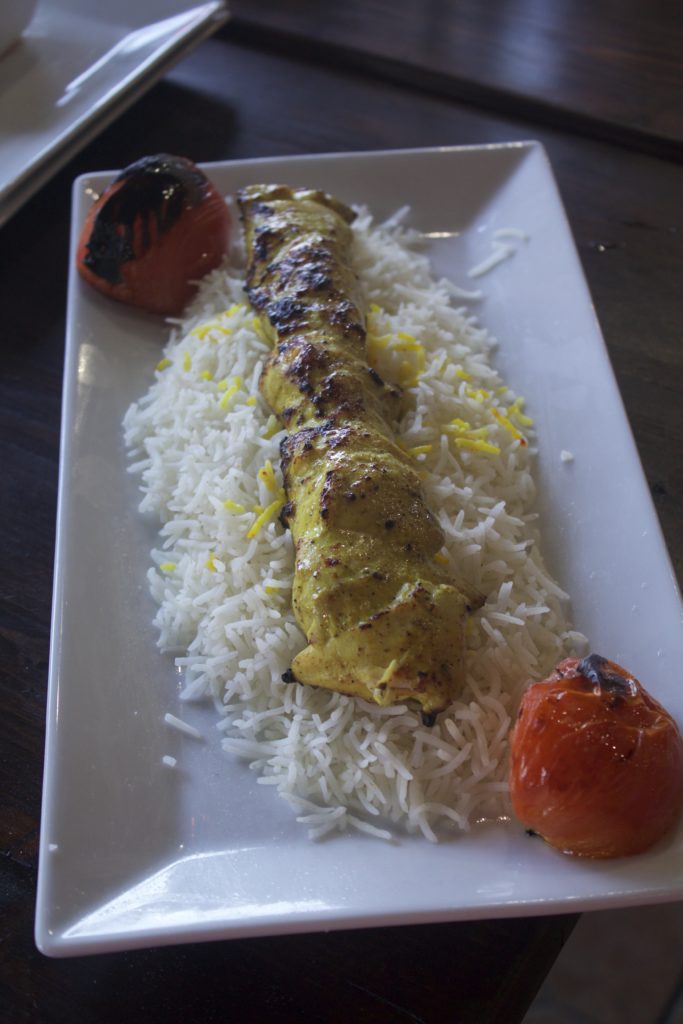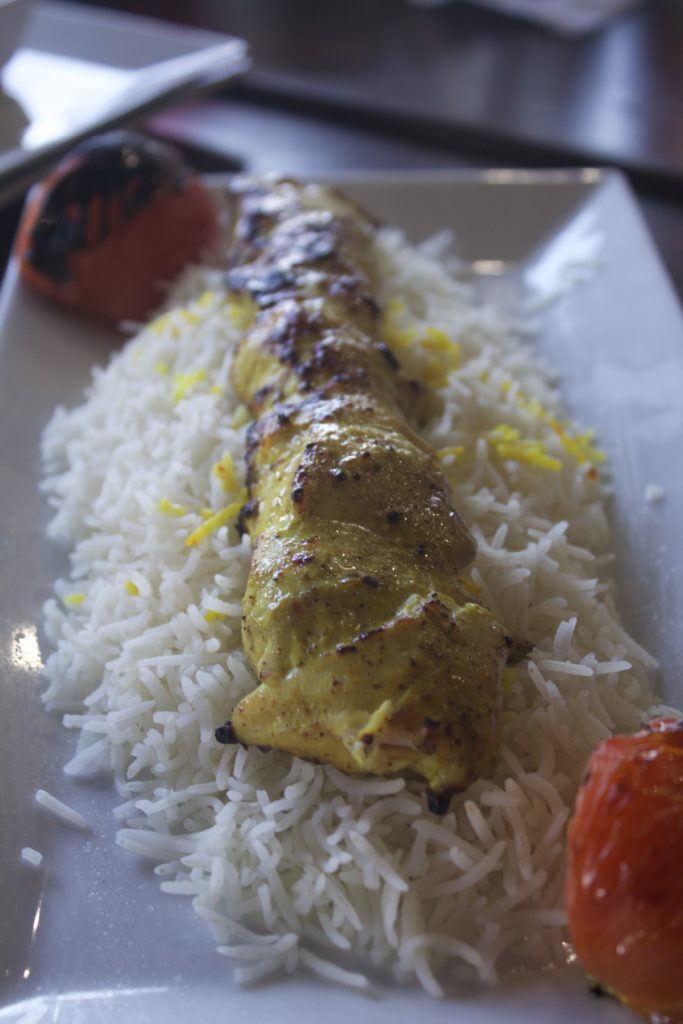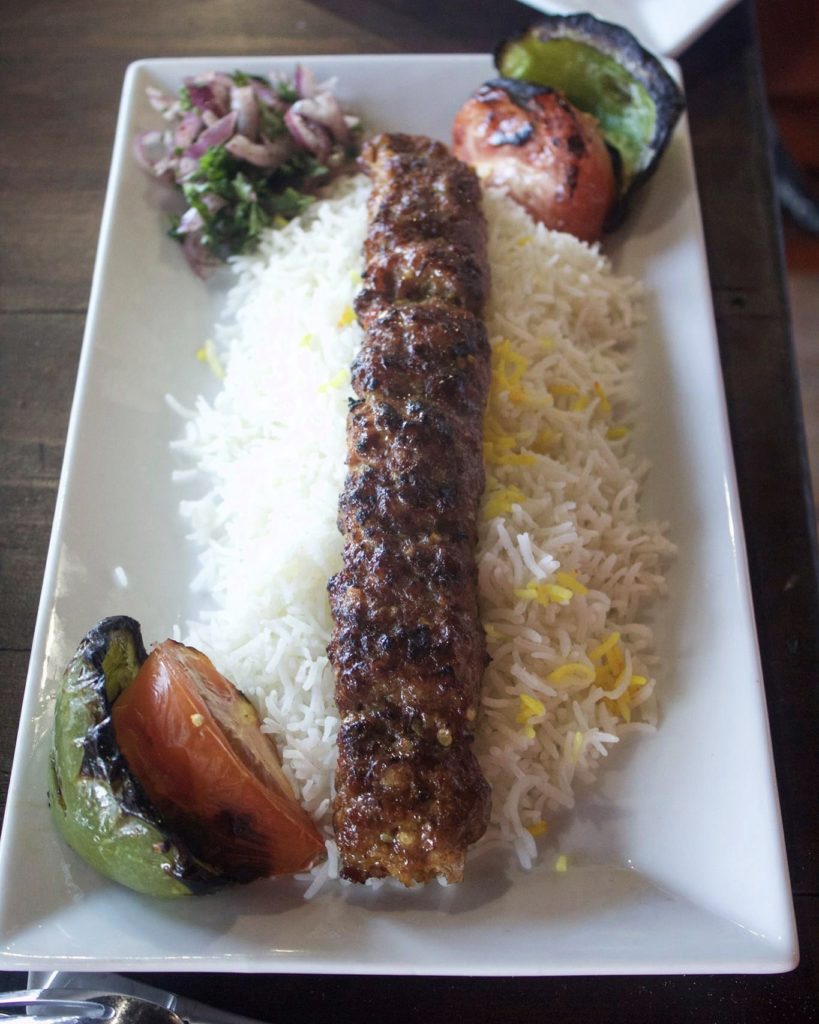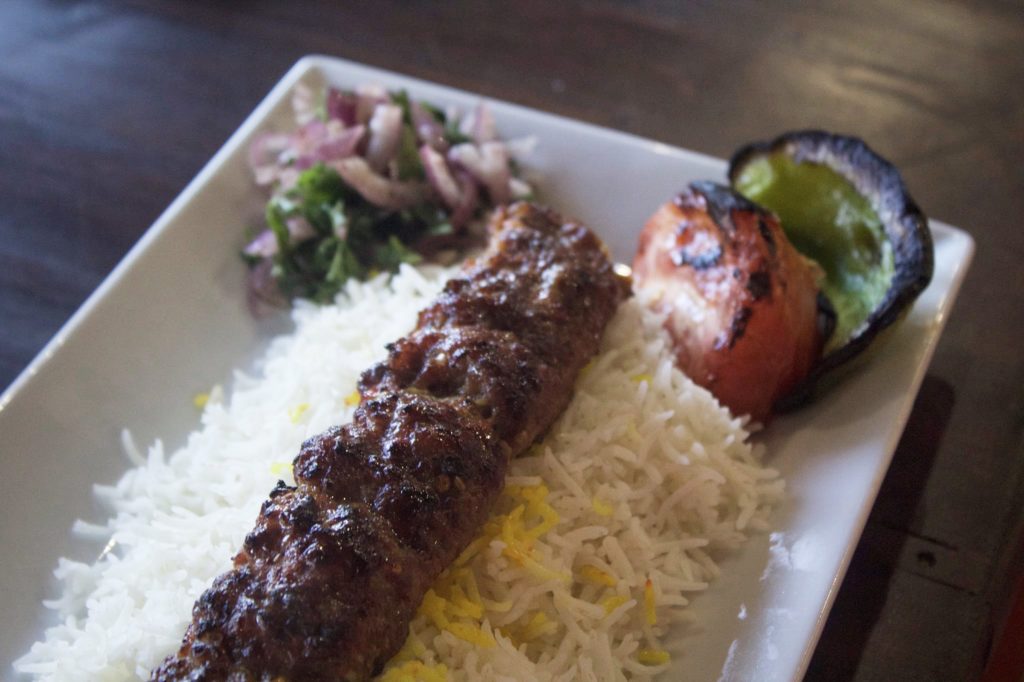 For my main course I had the Lamb Shank which was marinated and slow-cooked in tomato sauce and served over a bed of rice. The smell was incredible and it reminded me of a similar dish that my mother used to make for me while growing up. There is no words to describe how delicious this lamb was because it was so tender and juicy and it literally fell off the bone so easily when I put my fork in it. It felt like I was eating a hearty and home made meal in a cozy atmosphere.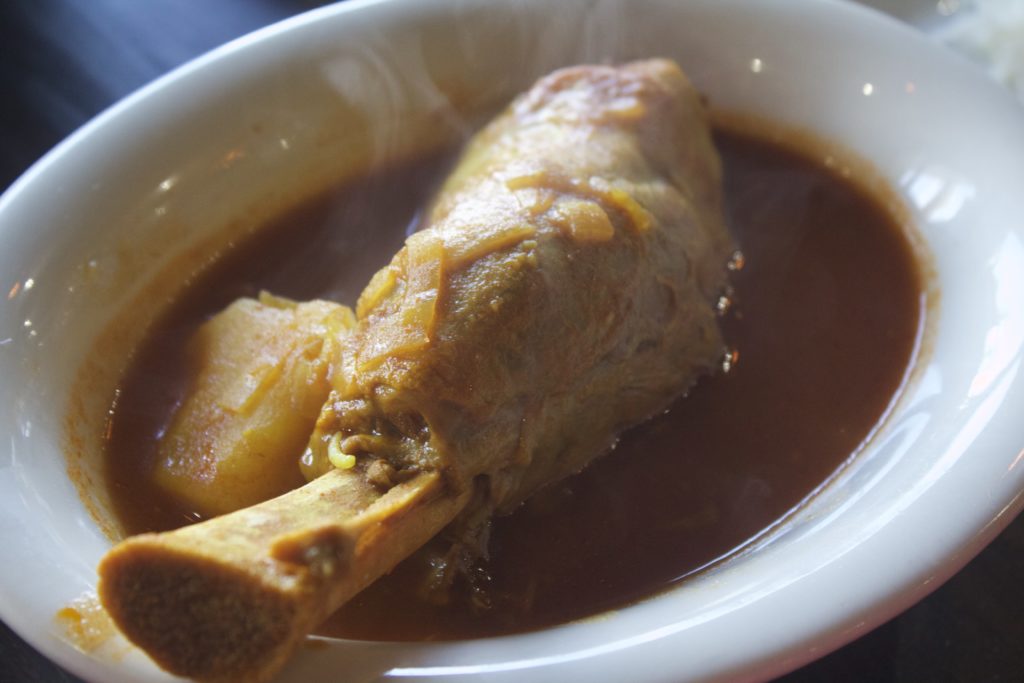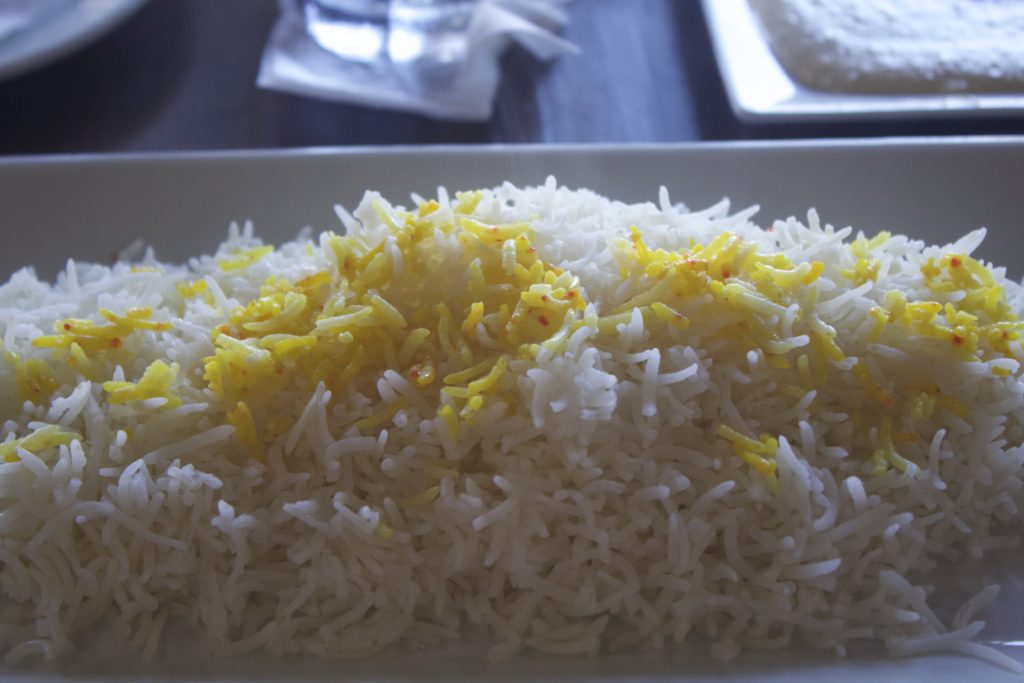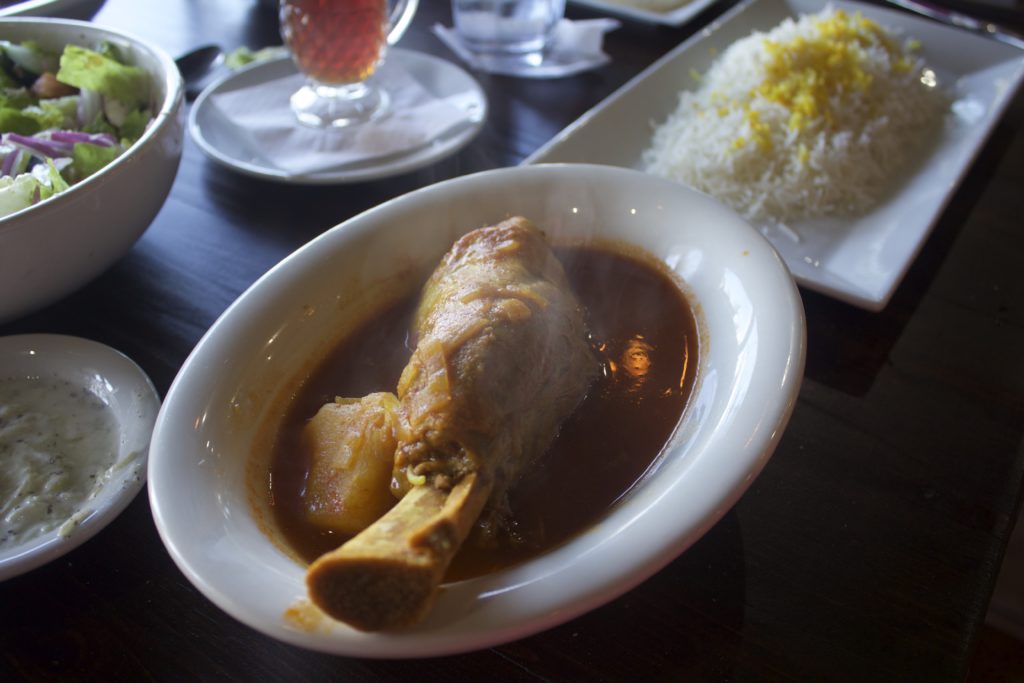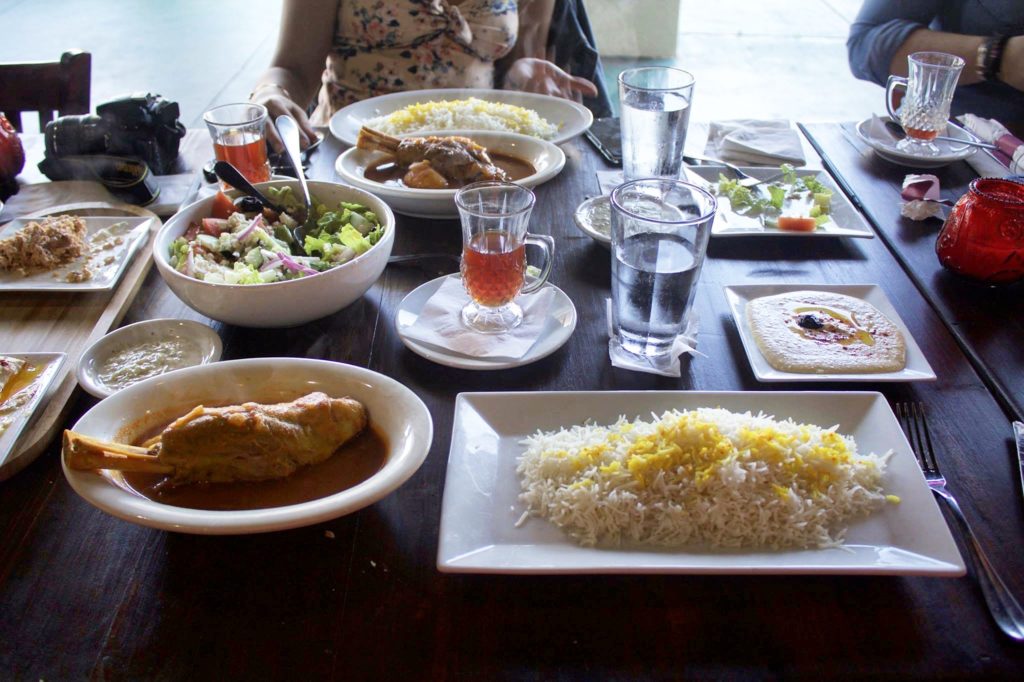 The time finally came for dessert! We each got to choose either Baklava, Kunefe, or Rice Pudding. One of the bloggers sitting next to me ordered the Rice Pudding and the other ordered Baklava.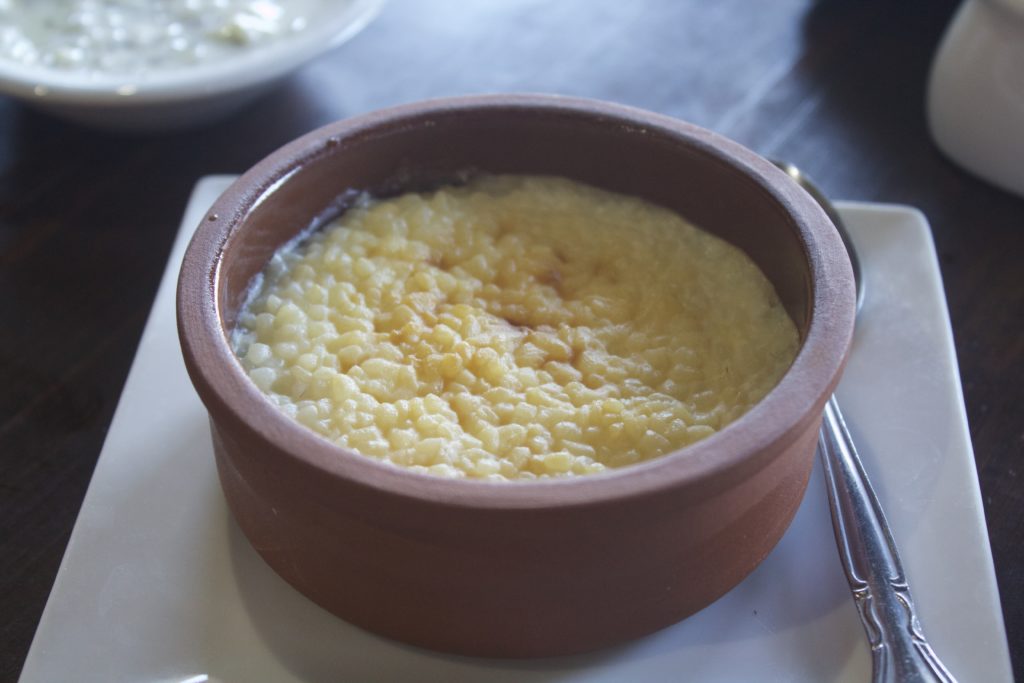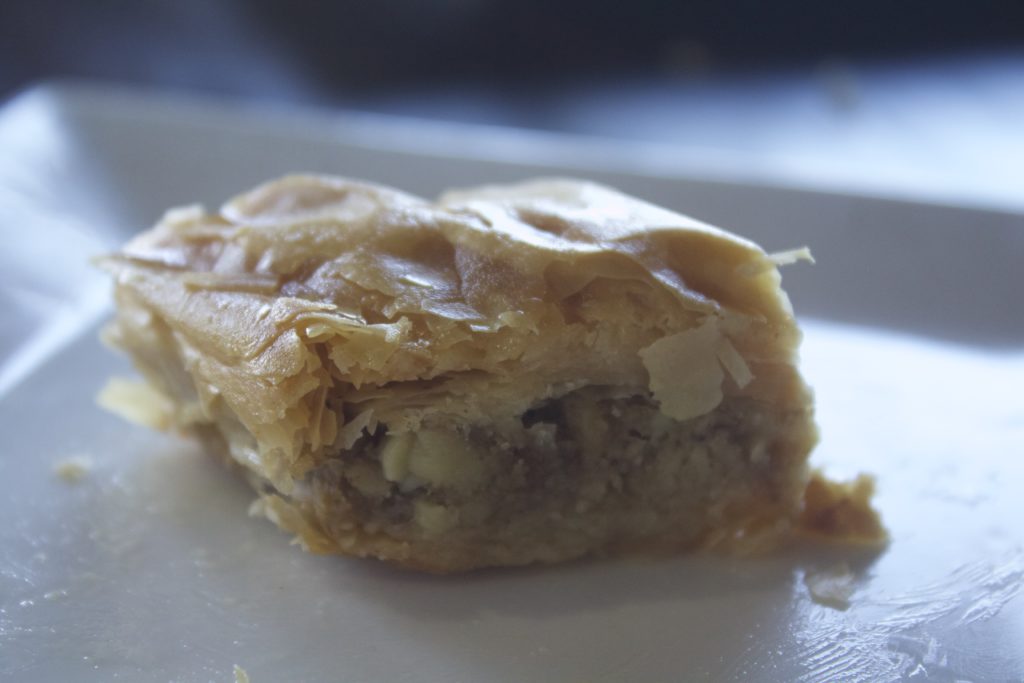 I had the Kunefe because I wanted to try something new and different that I've never had before. Kunefe incase you didn't know is a type of Middle Eastern cheese pastry that is soaked in sweet and sugar-based syrup. When I took a bite out of it I tasted the gooey and melted cheese mixed with the sweetness of the syrup and it tasted so heavenly because of its rich texture and flavor! In all honesty, this was probably one of the best desserts that I've ever had in my life and I am looking forward to going back just for this!!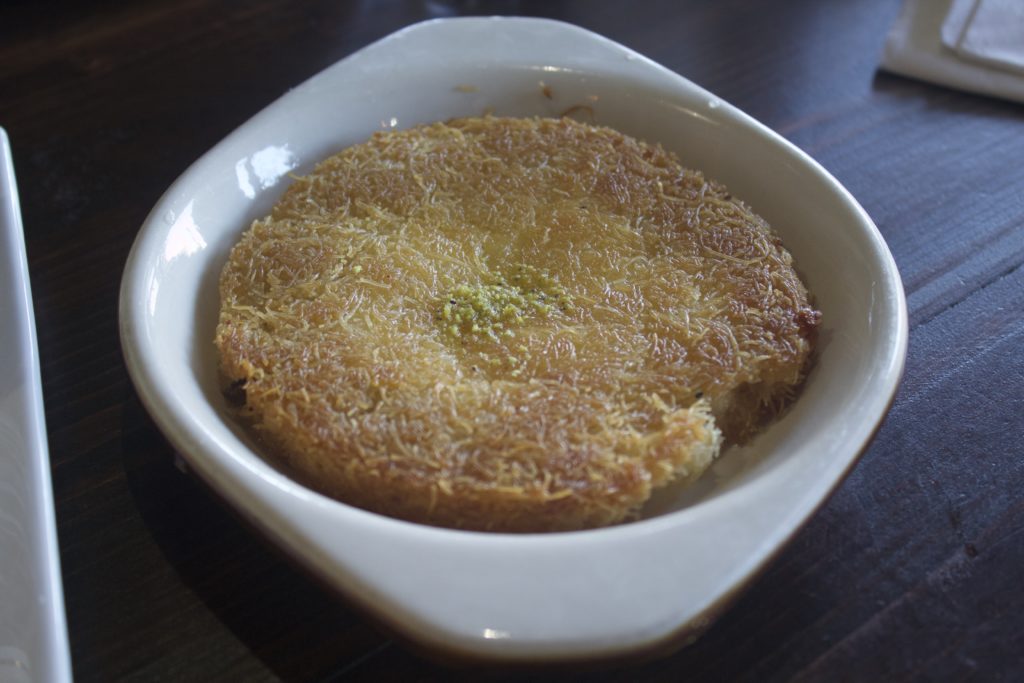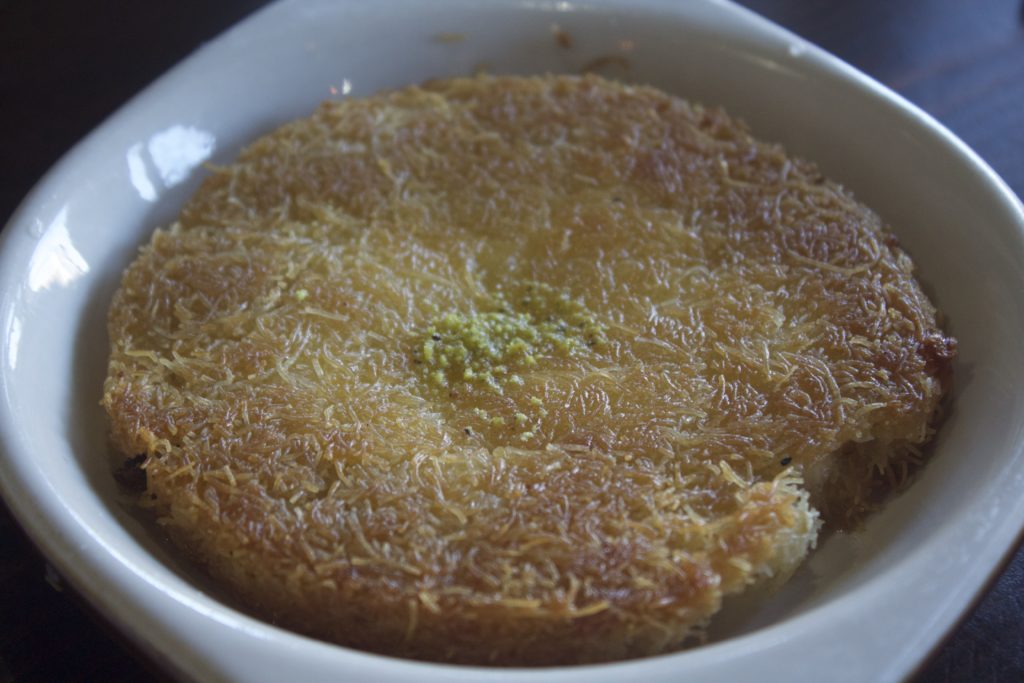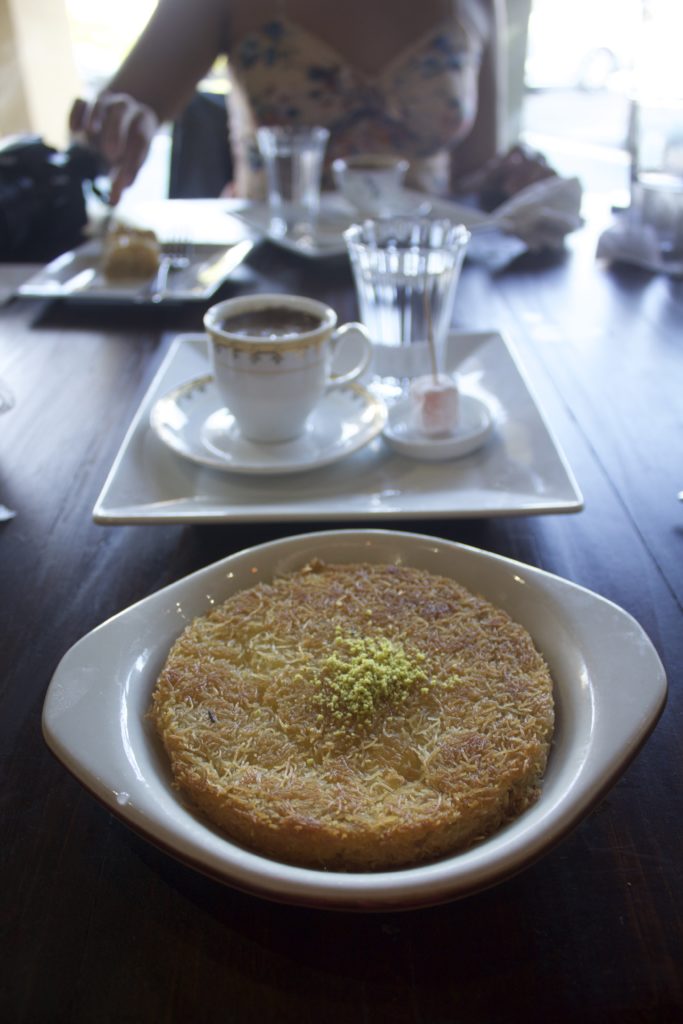 Finally, we ended our delicious Persian and Turkish style feast with some strong Turkish coffee & a little Turkish delight!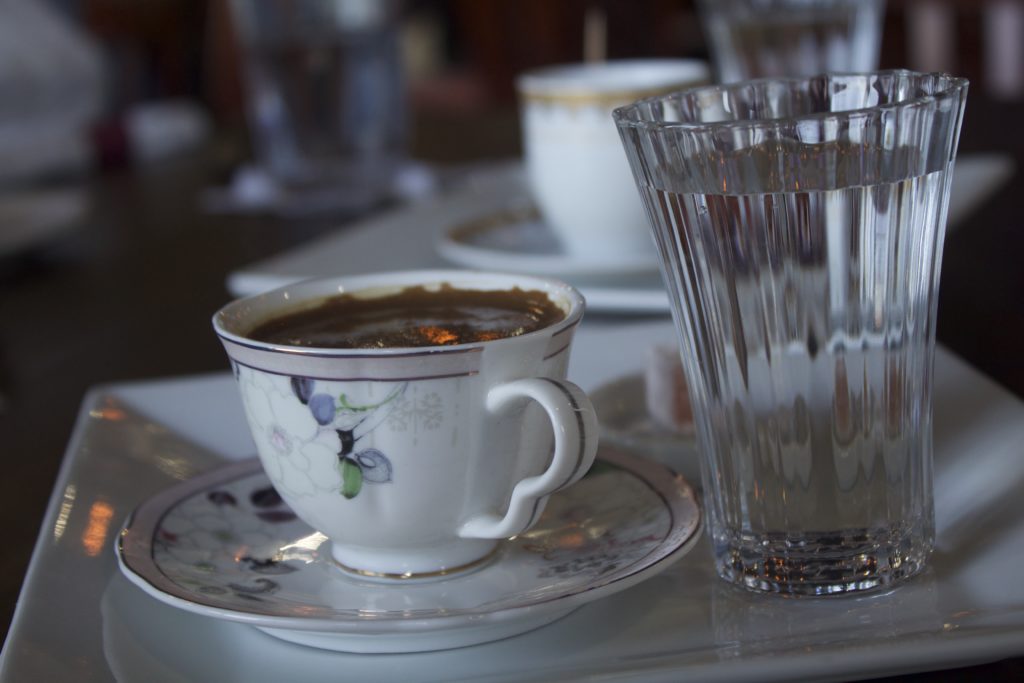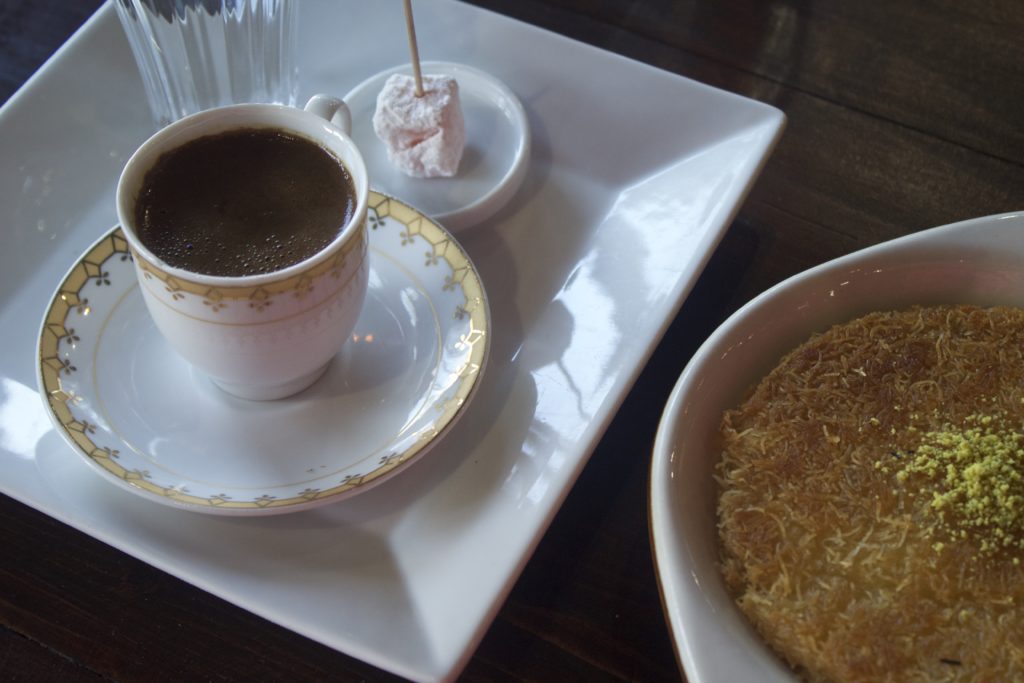 If you're reading this blog post and if you ever find yourself in the South Miami/Kendall area I highly recommend for you to check out this little hole in the wall. They have such an amazing staff and friendly customer service and the place is very cozy and makes you feel like your dining in someone's home. Plus, they have a market right inside of the restaurant where you can buy Turkish goodies like breads, teas, and desserts! I promise you won't be disappointed!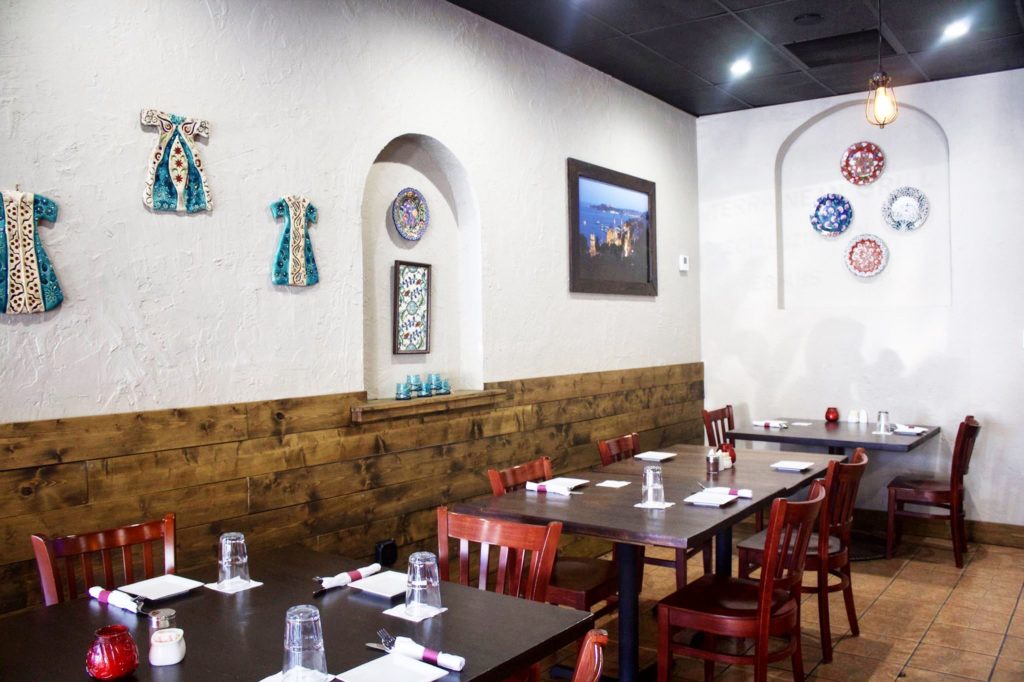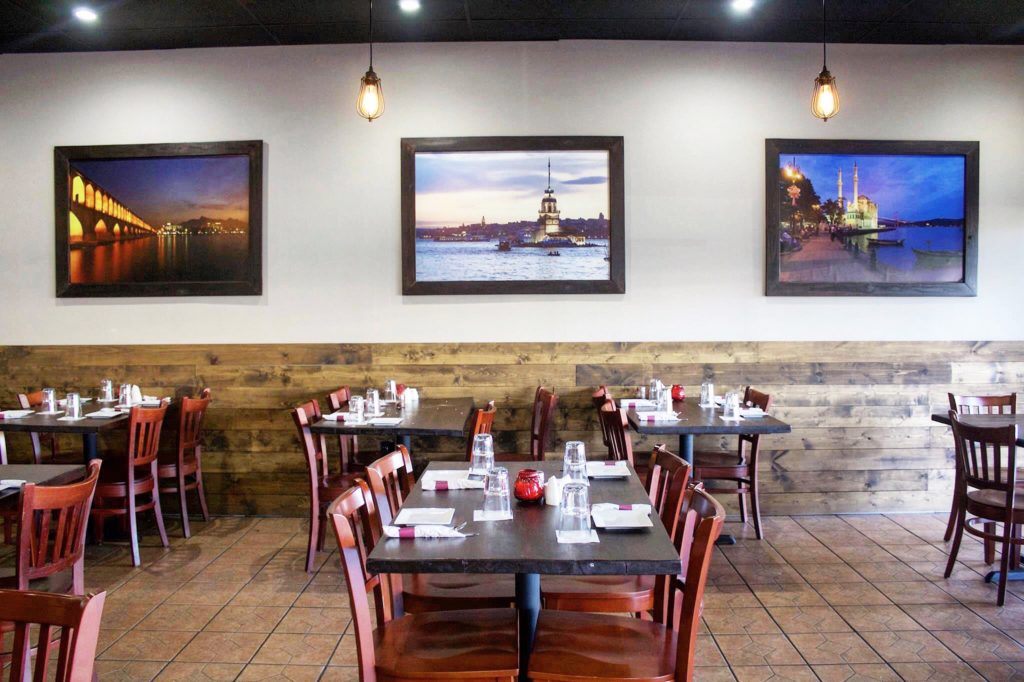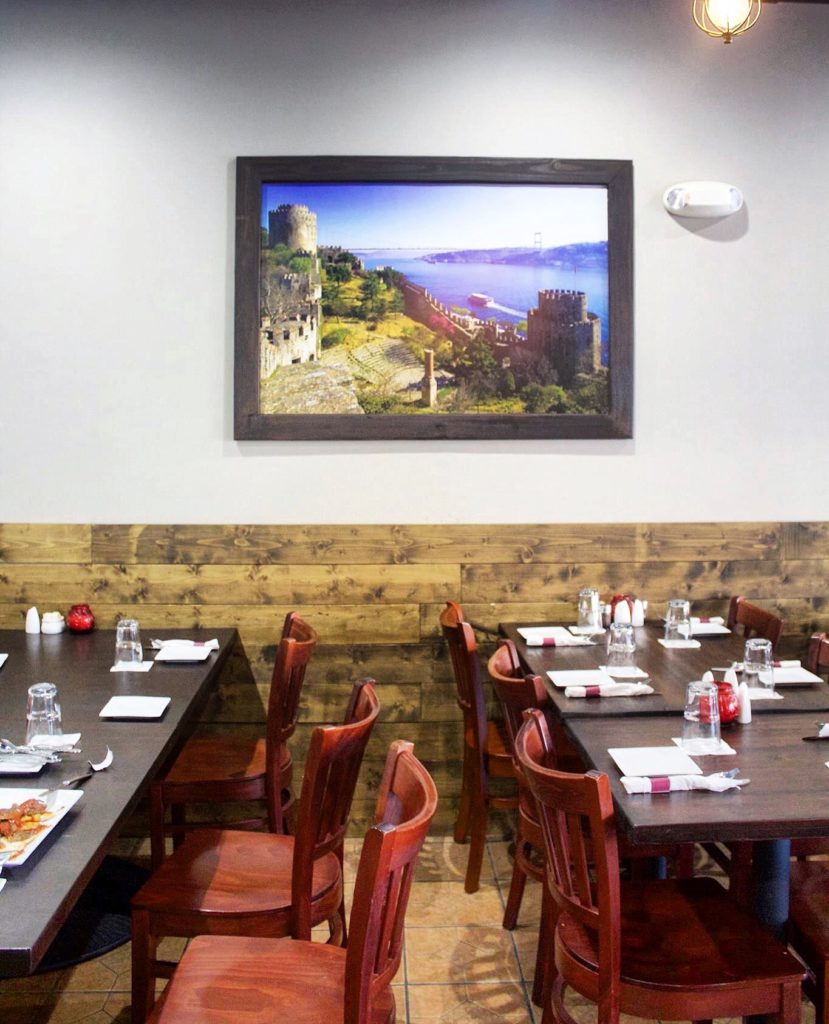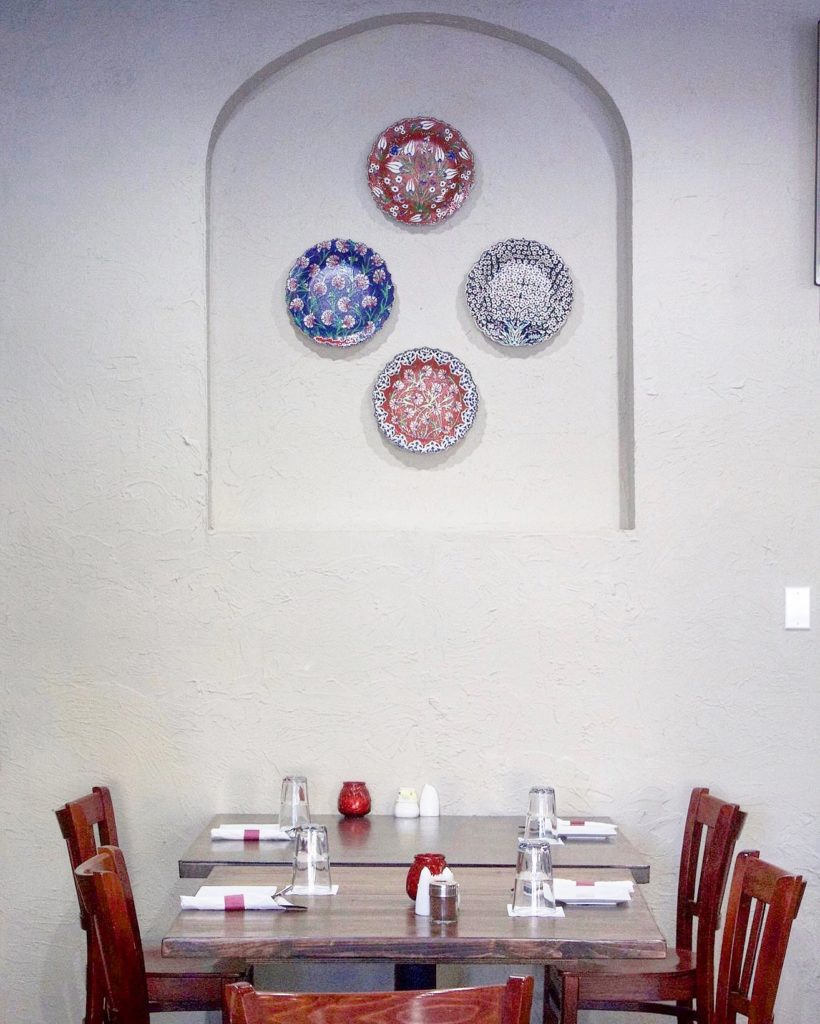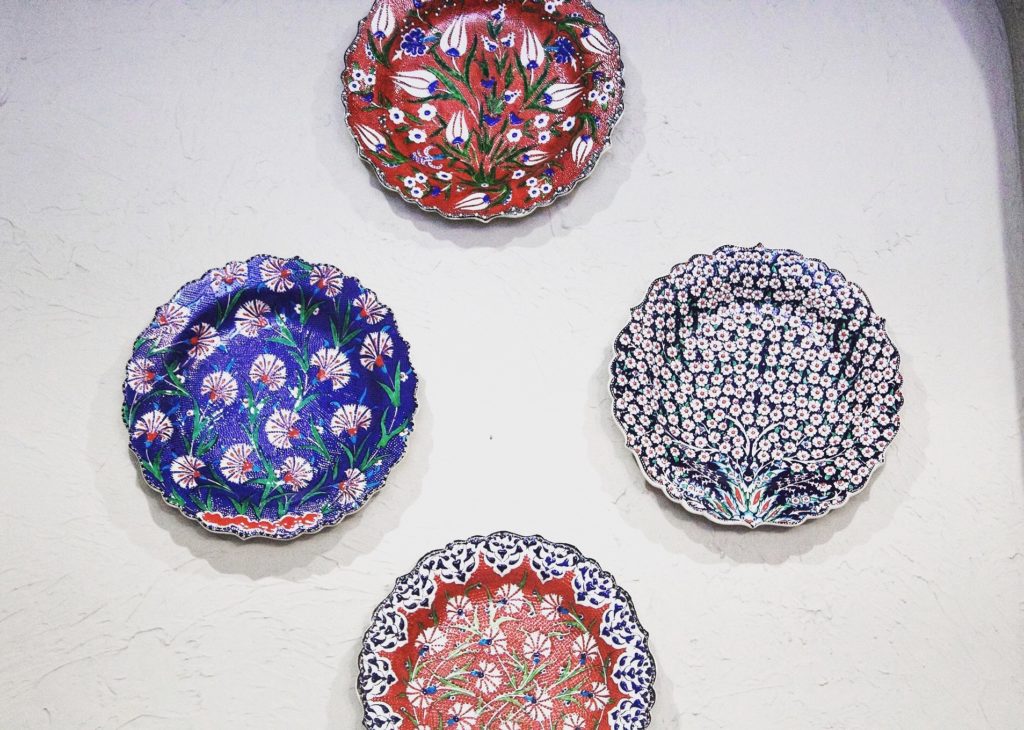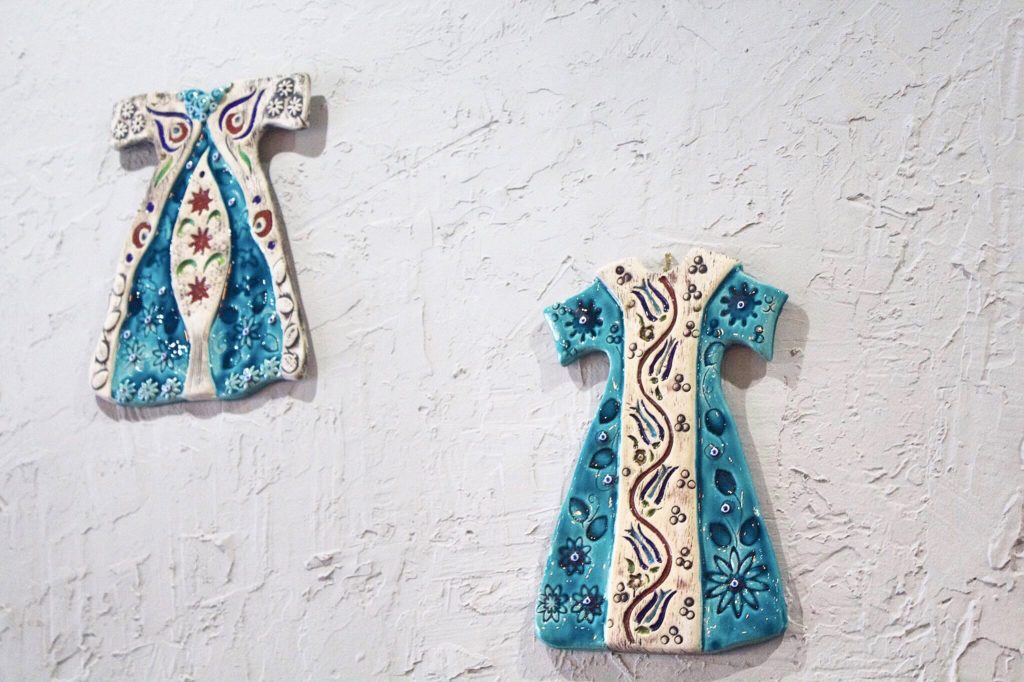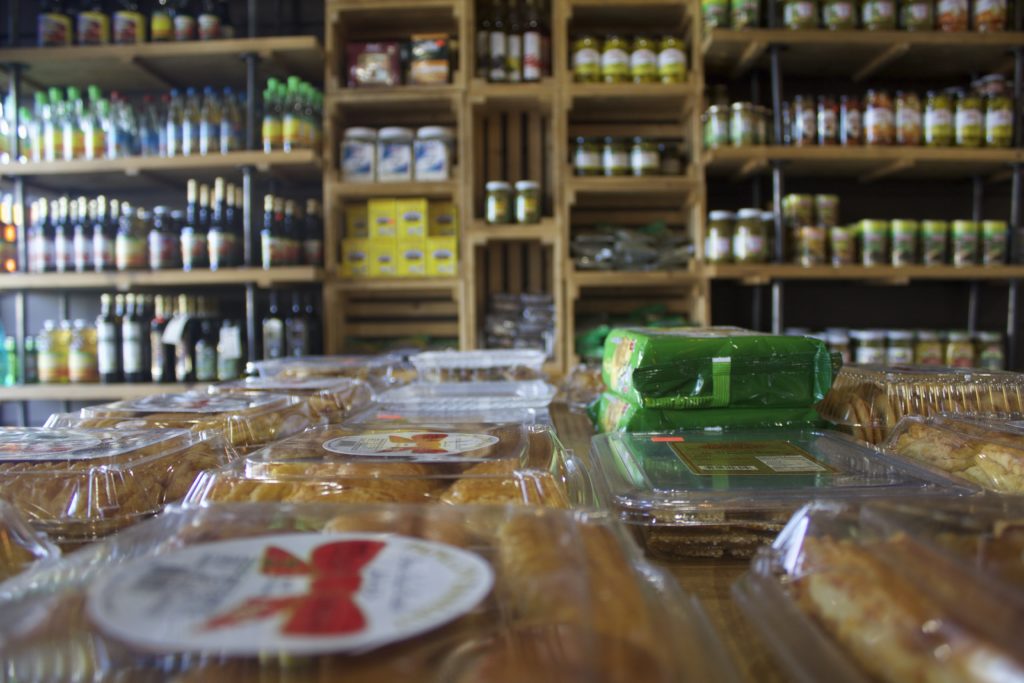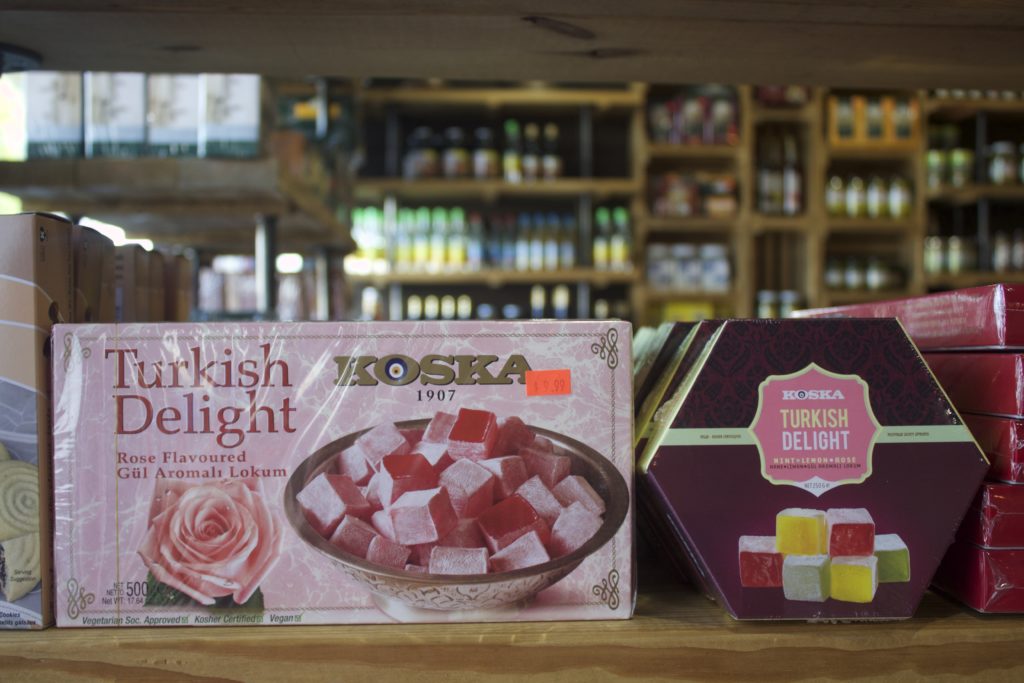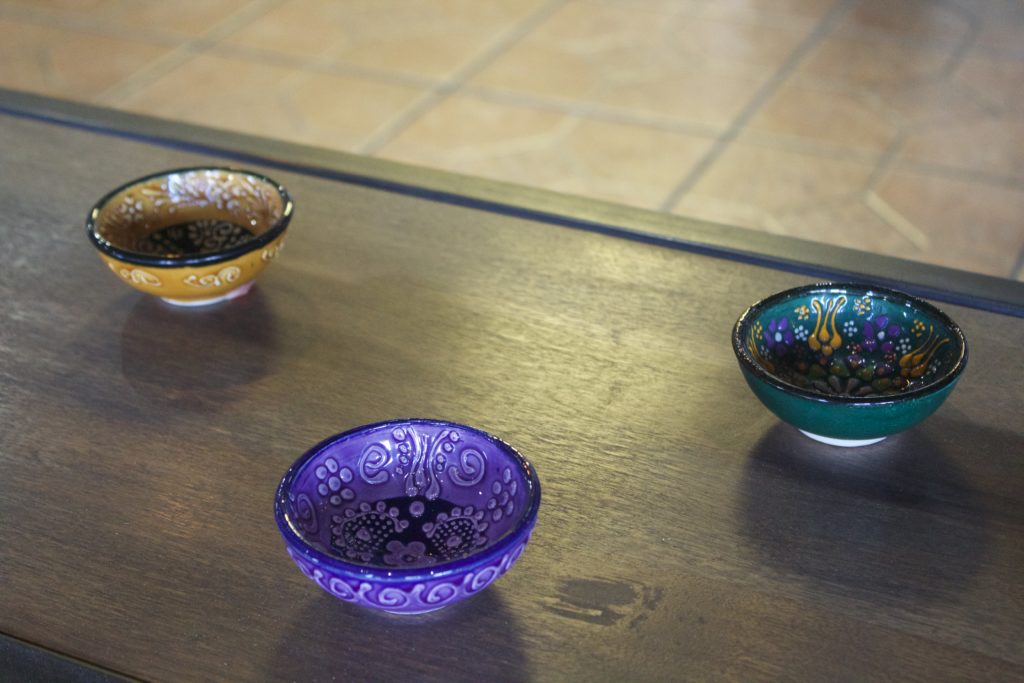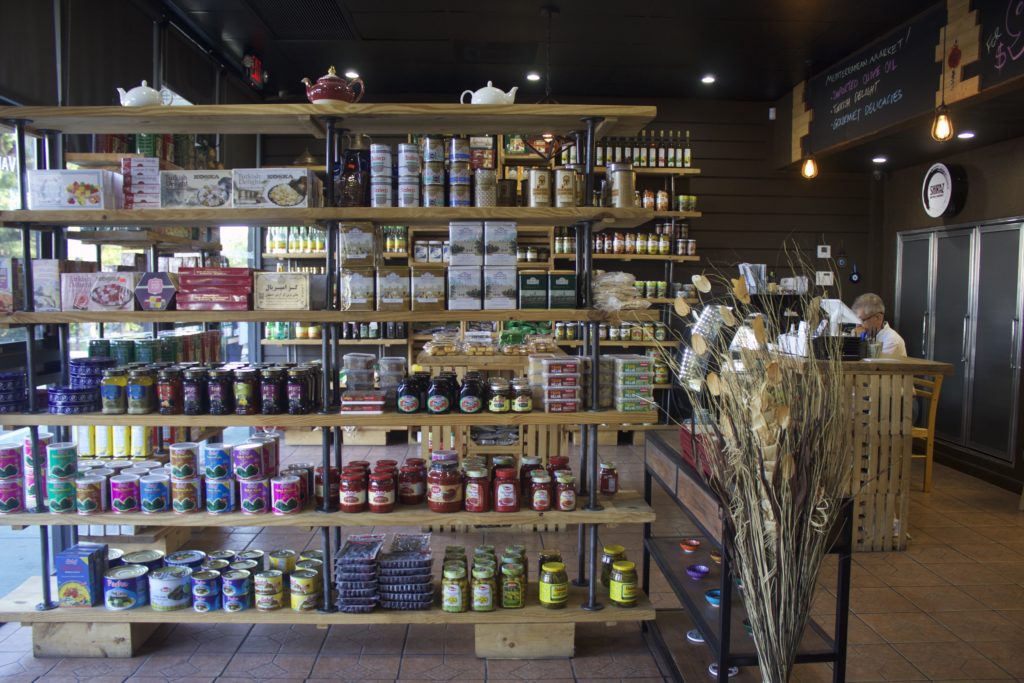 Photo Credit: Kat Khatibi (Photos Below)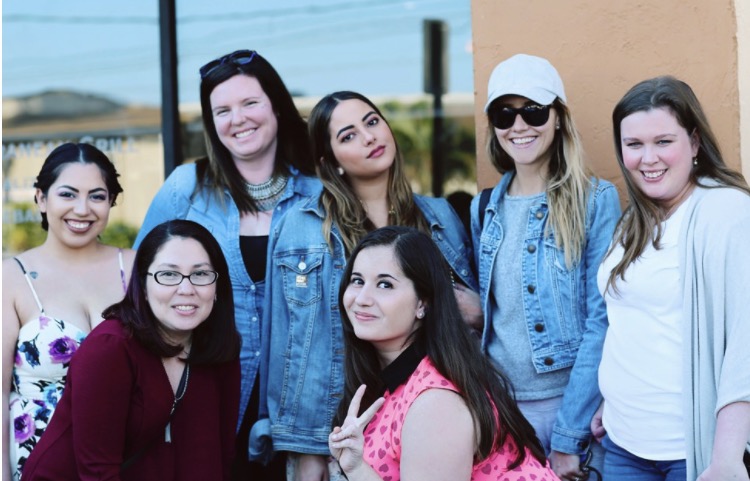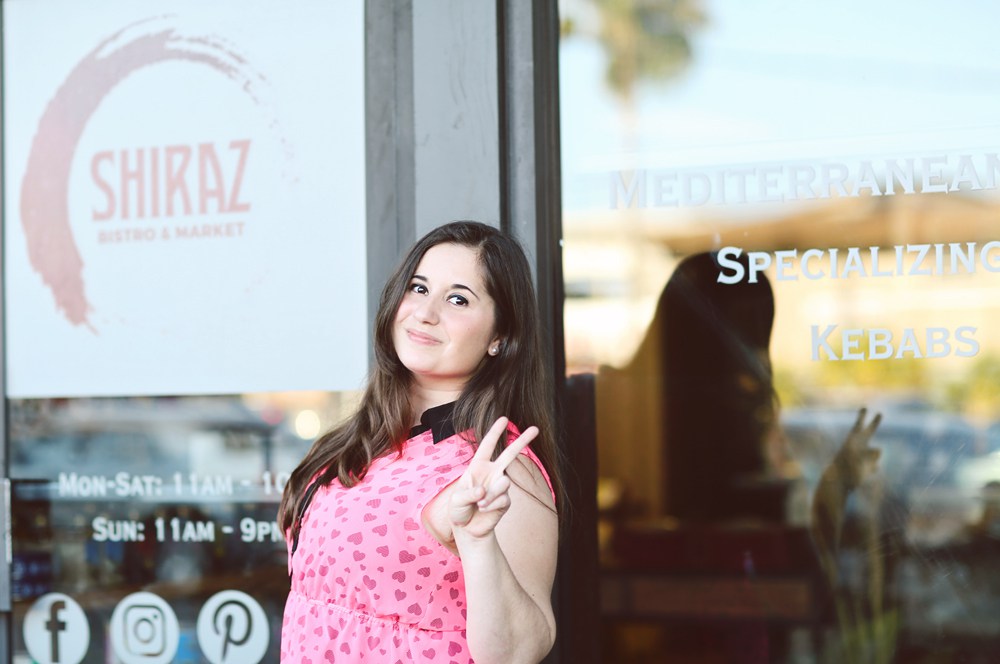 **I want to give a big shout out and thank you to Shiraz Bistro & Market for hosting us and to Kat Khatibi the founder of Miami Bloggers Media for allowing me to participate in this tasting!**
If you would like to check out this amazing restaurant for yourself this is the address:
Shiraz Bistro & Market
9630 SW 77th Ave, Kendall, FL 33156
Phone: (305) 273-8888
Thank you guys for reading my post! Until next time!