Recently a friend of mine Kimberly opened up and launched her very own Etsy shop called The Trelles Cottage. Her shop has so many unique handmade kitchen essentials such as coasters with different themes along with some other home décor like frames. She recently reached out to me and kindly asked me to do a review about one of her coaster products and she even asked me to pick a custom theme that she can create that's not already featured in her online shop. Since I love and have a fascination with mermaids and the ocean she decided to hand paint a mermaid theme coaster set of four for me! Here is my review and personal opinion about the product:
First off, what I loved about this coaster set was the custom design that was tailored to my personal taste. I loved how Kimberly used her creativity to incorporate the two elements that I liked which were mermaids and the ocean. I loved the bright pastel colors used and the types of shells that she hand-drawn and painted with watercolor painting on the coasters along with the design of the mermaid scales, which ties everything together.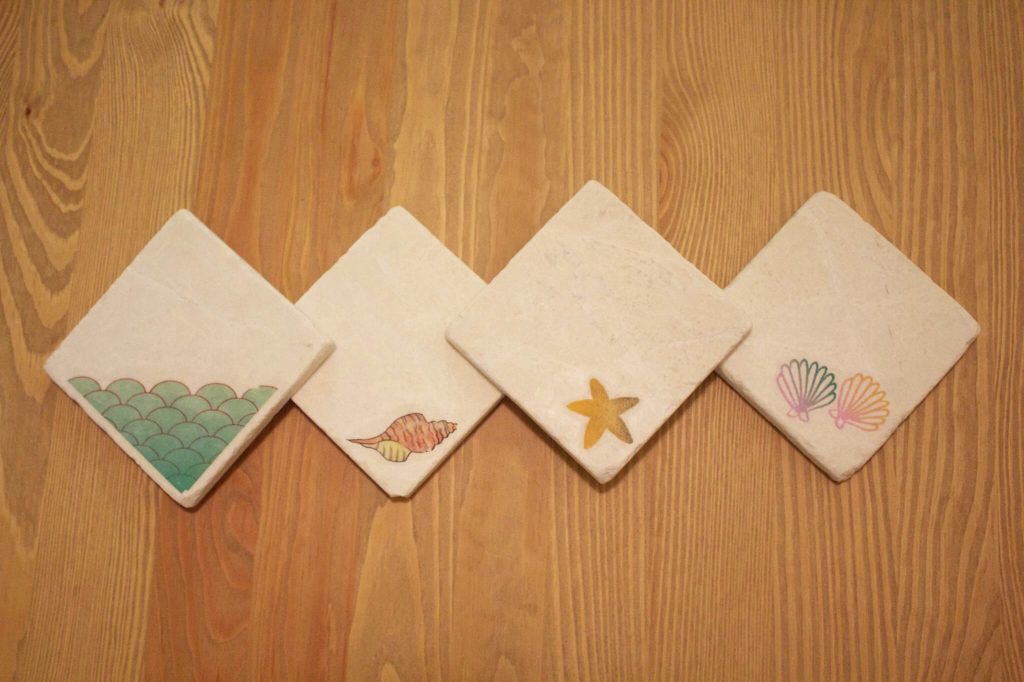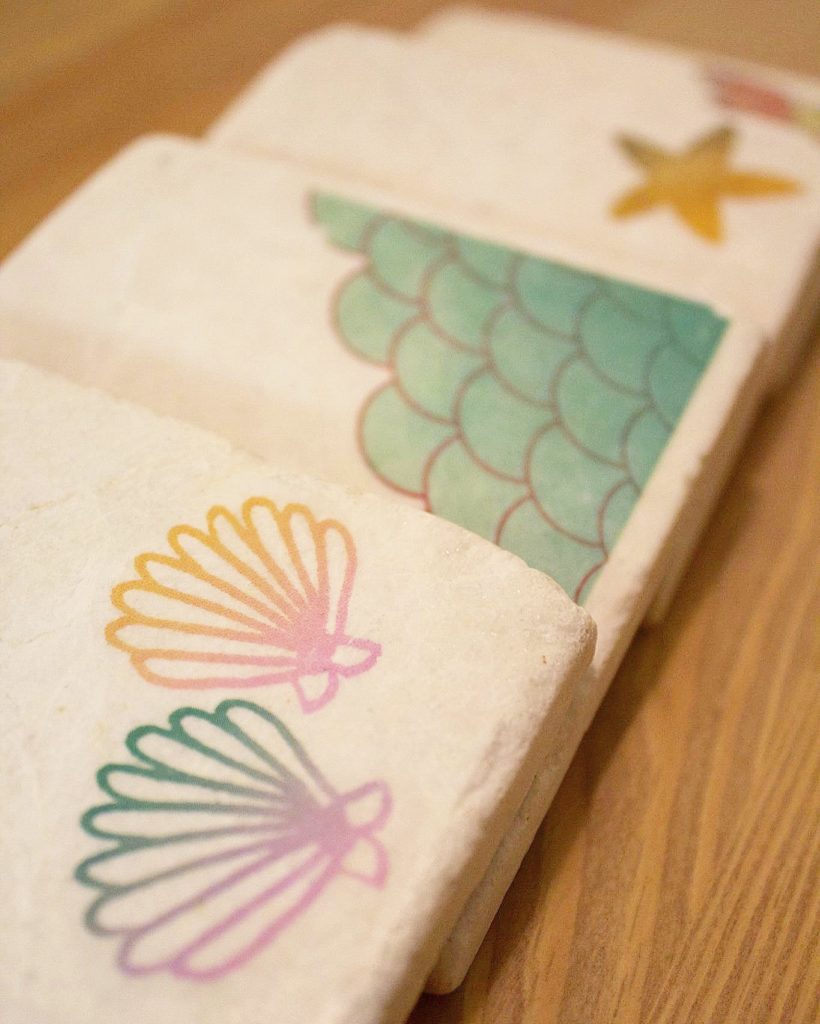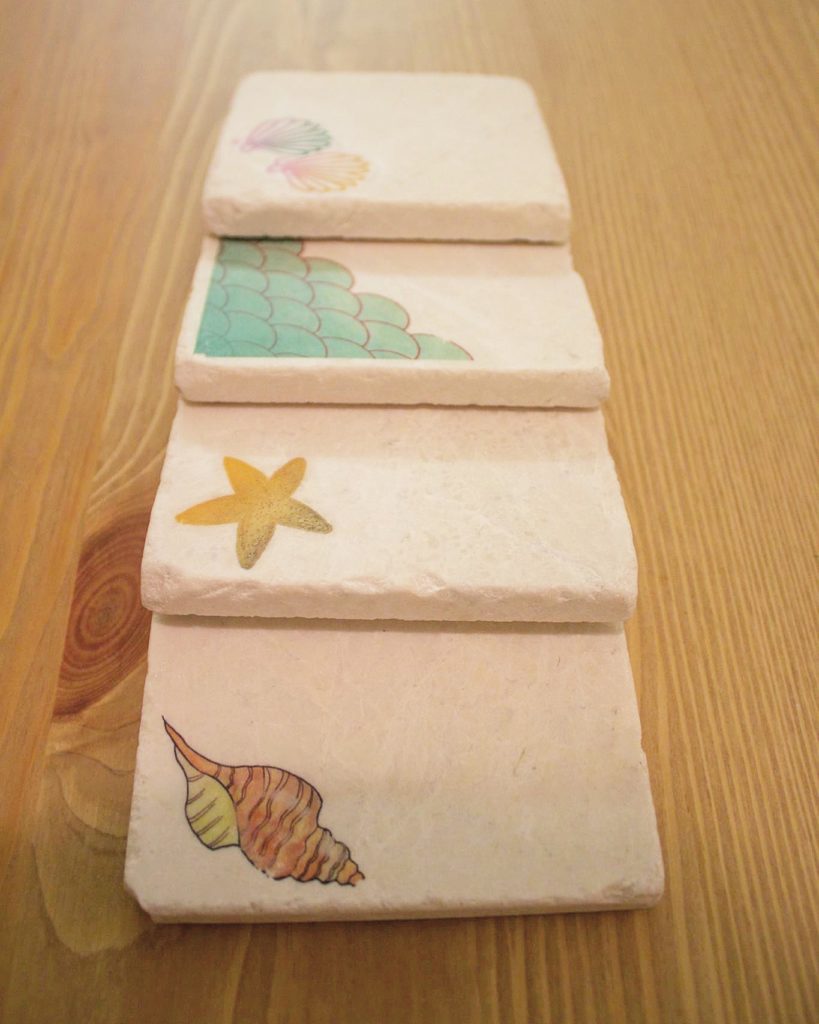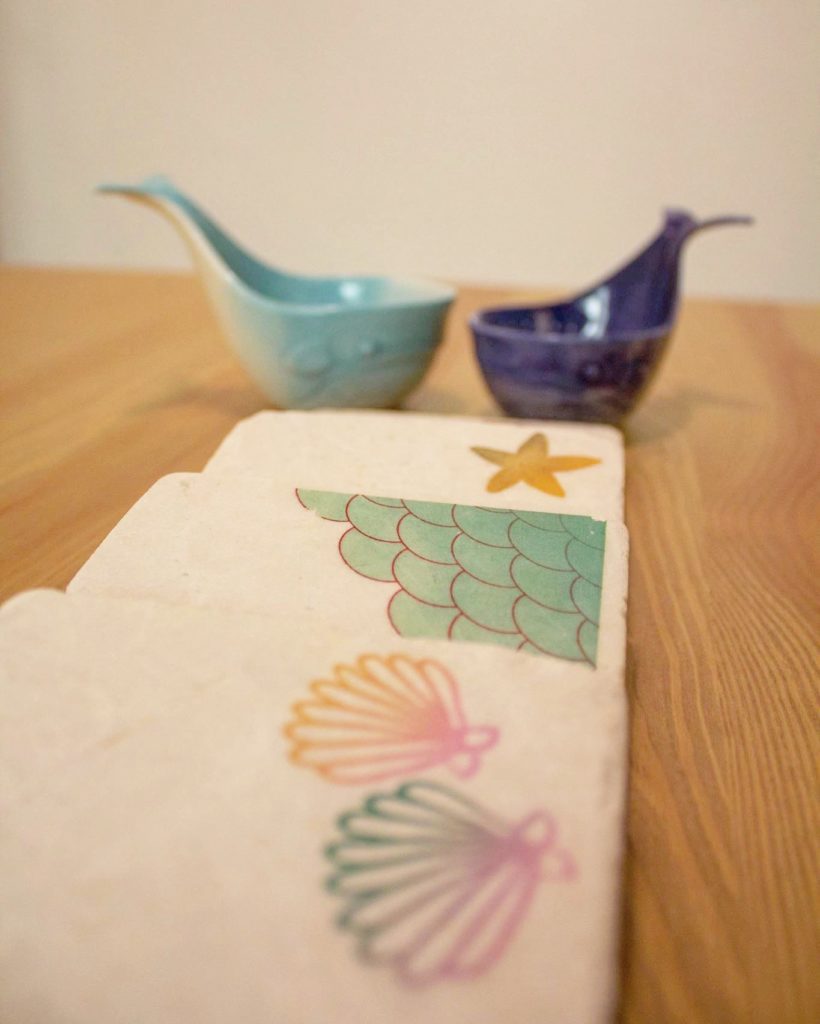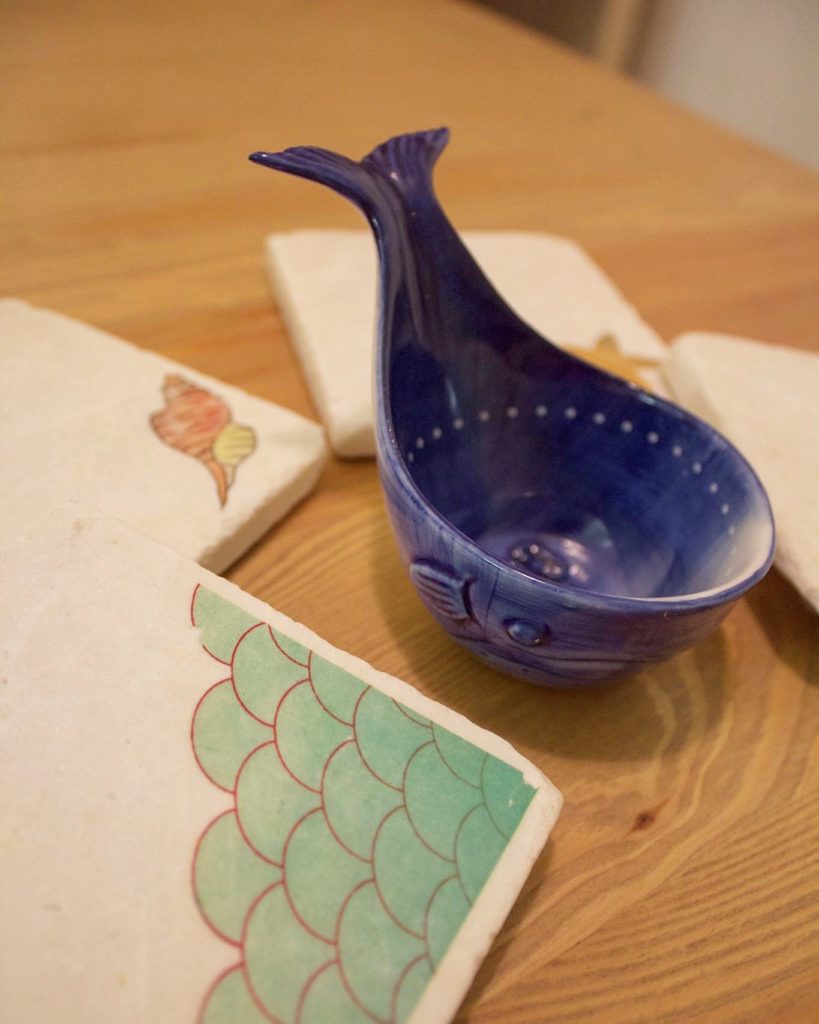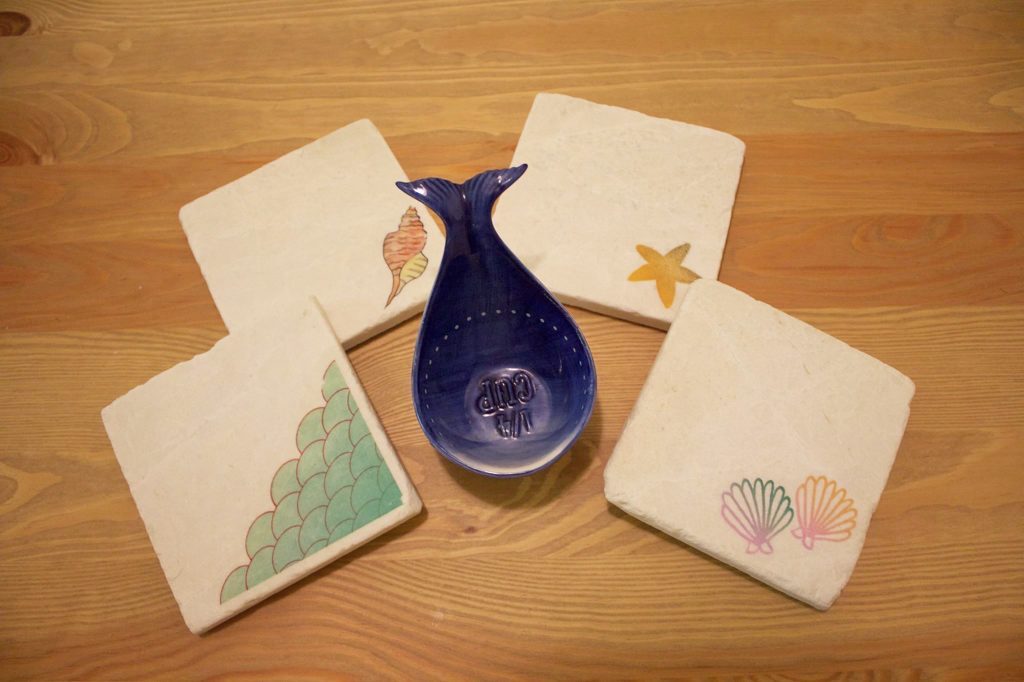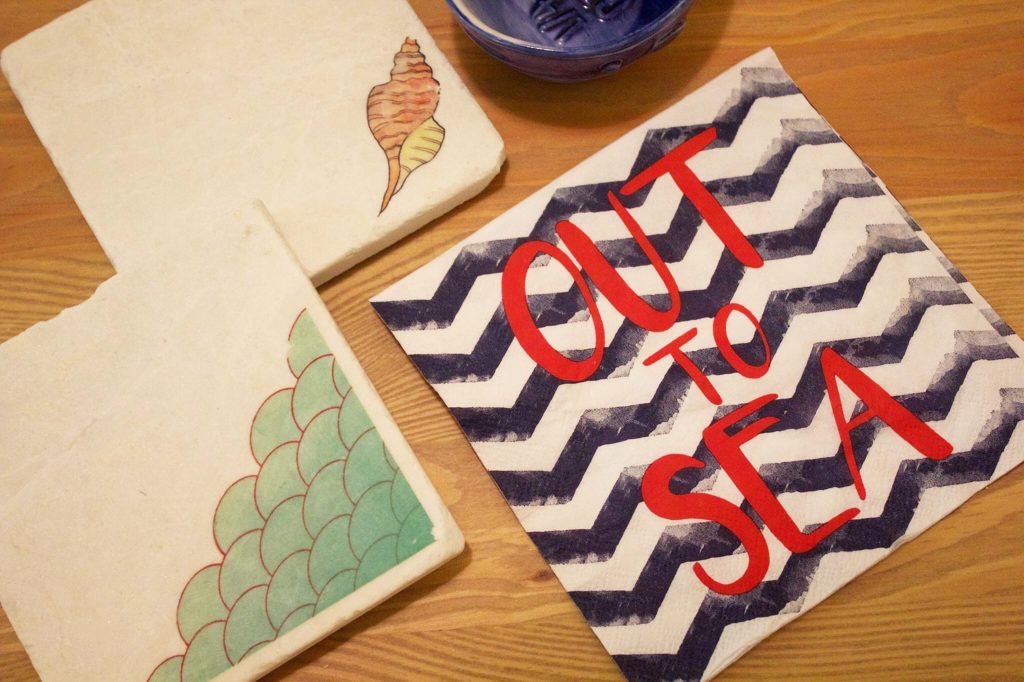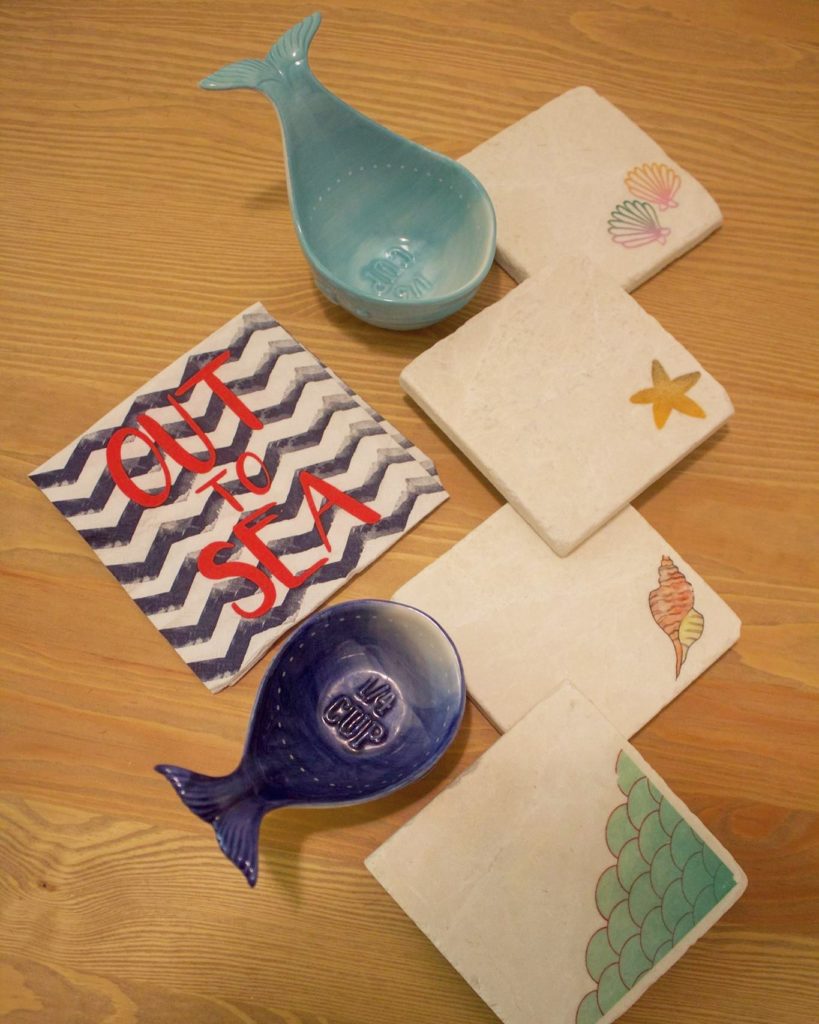 Second, I love the high quality of the product. The material she used to make the coasters is a natural white stone finish that is very durable and can actually absorb water! The material looks great on a wood counter or table surface which is what I personally have at home. Also, the coasters are perfect to use during the summer time but it also can be used year round and it makes a great edition to a party or even if you have friends or family over for dinner you can just display them and use them on your kitchen dining table.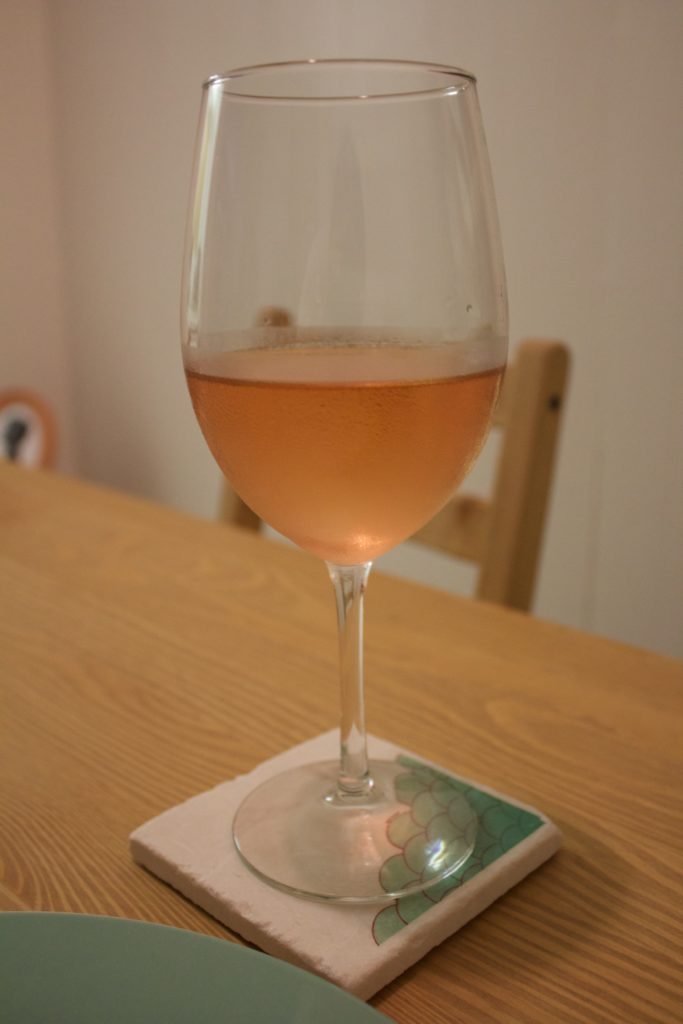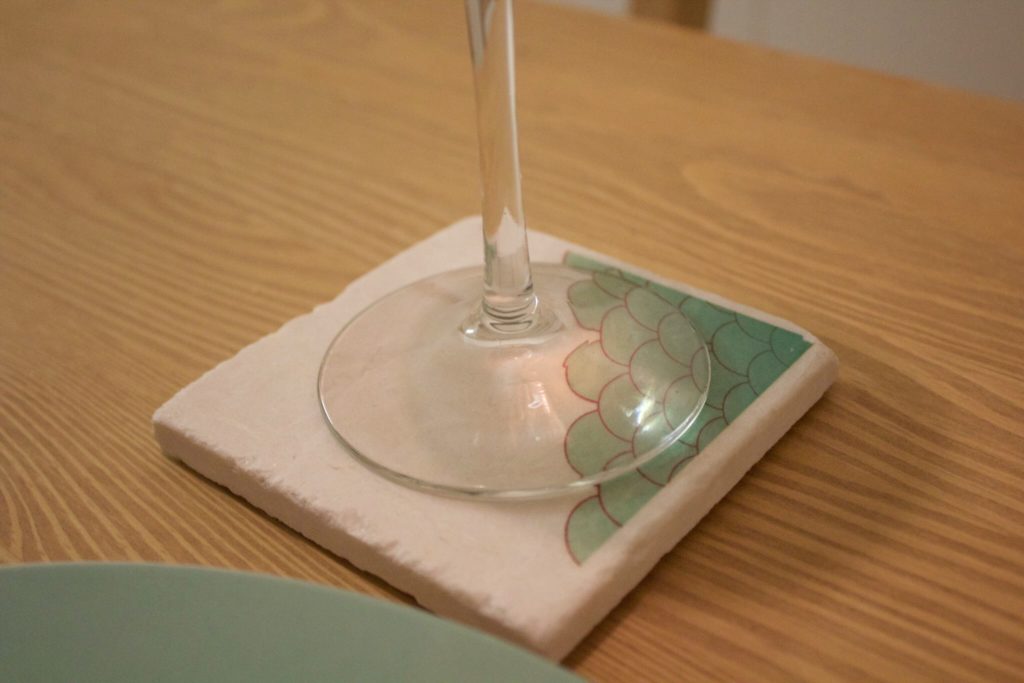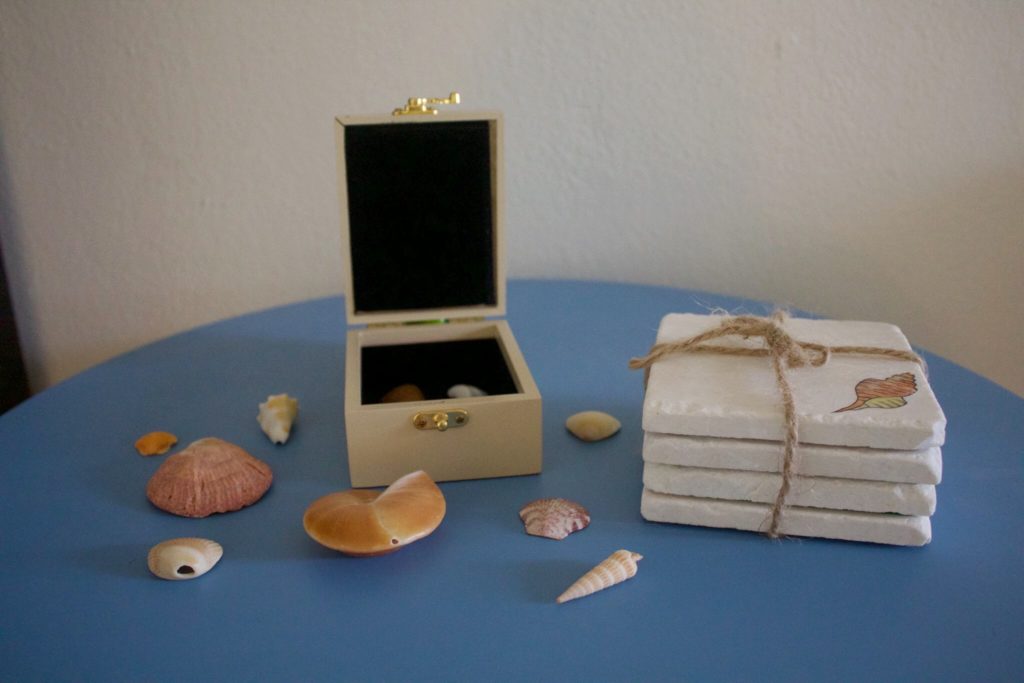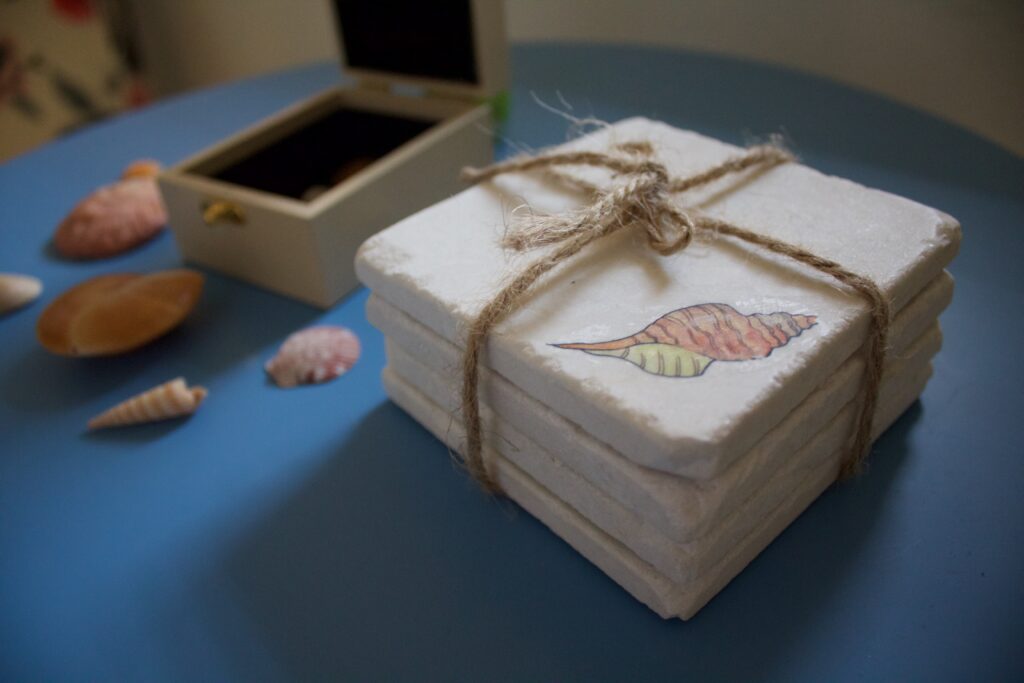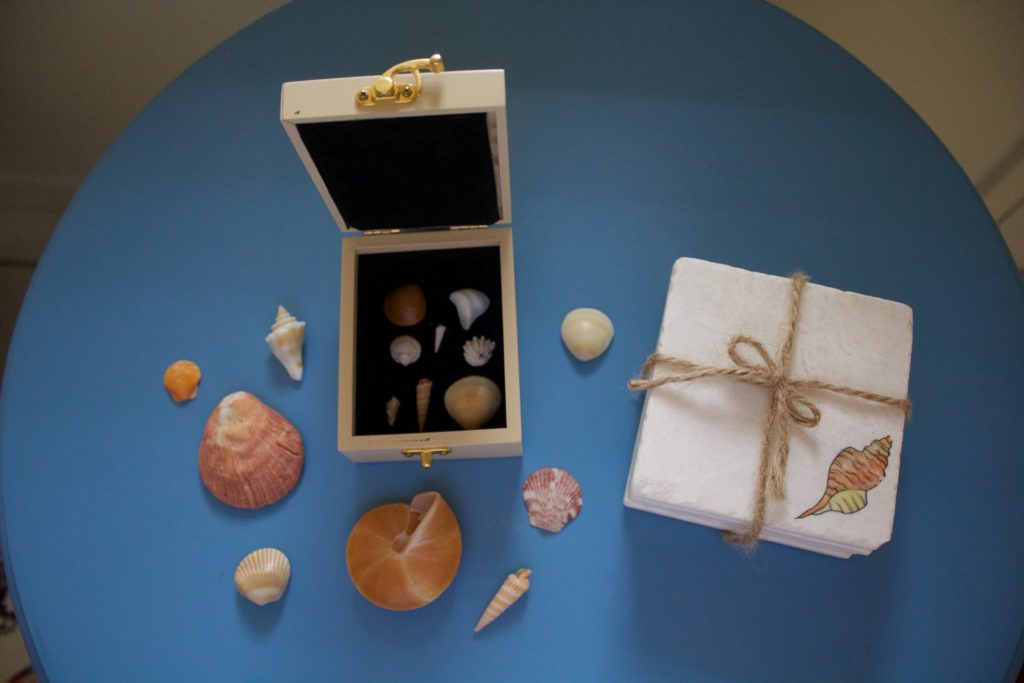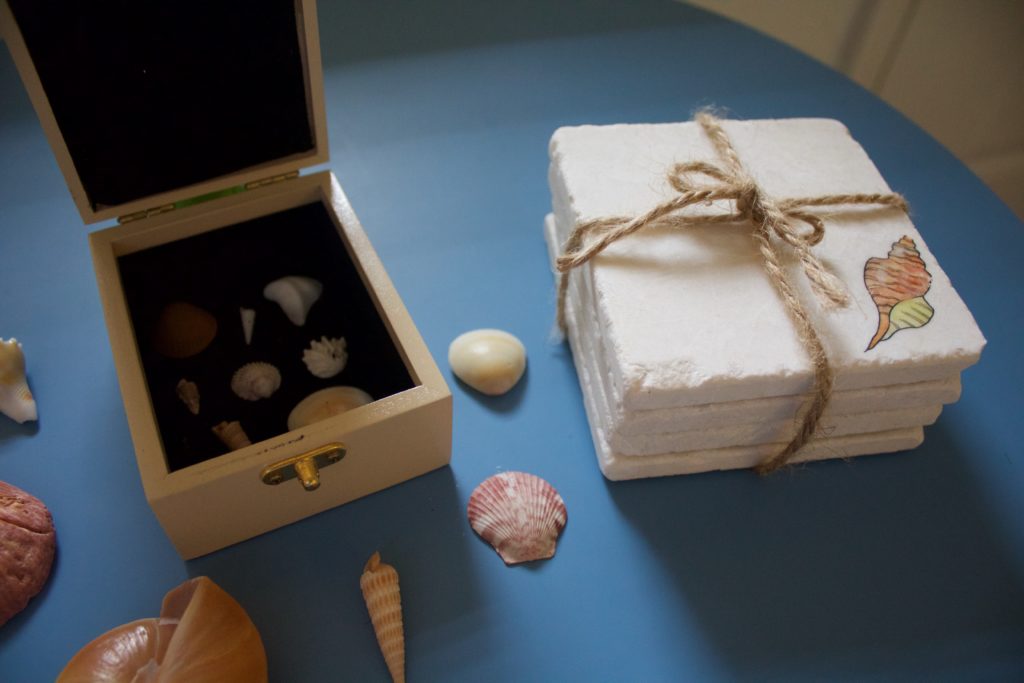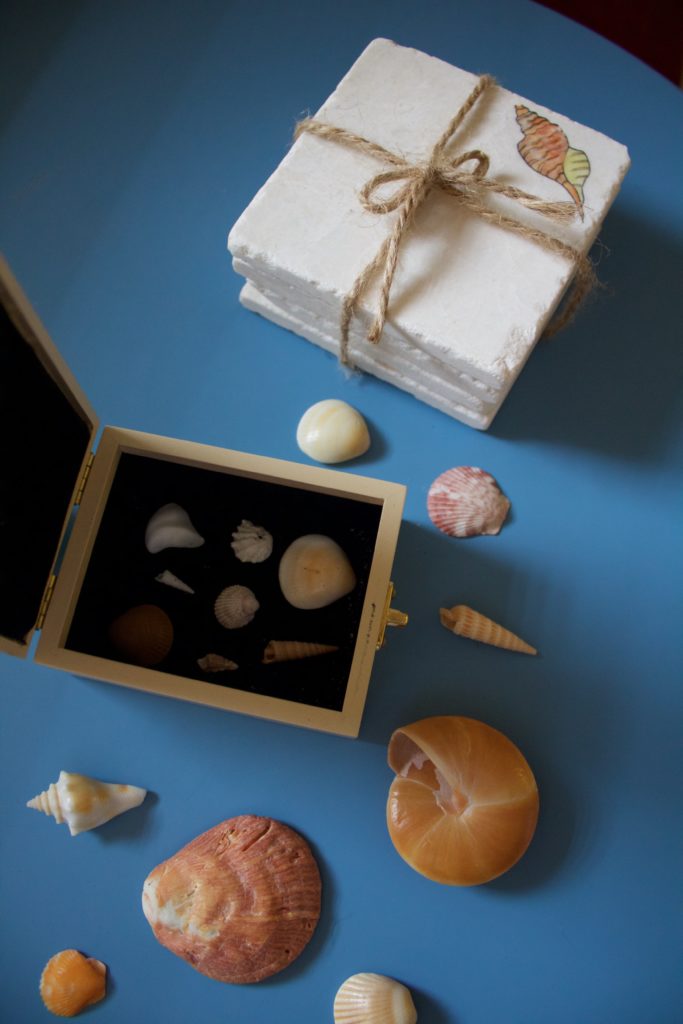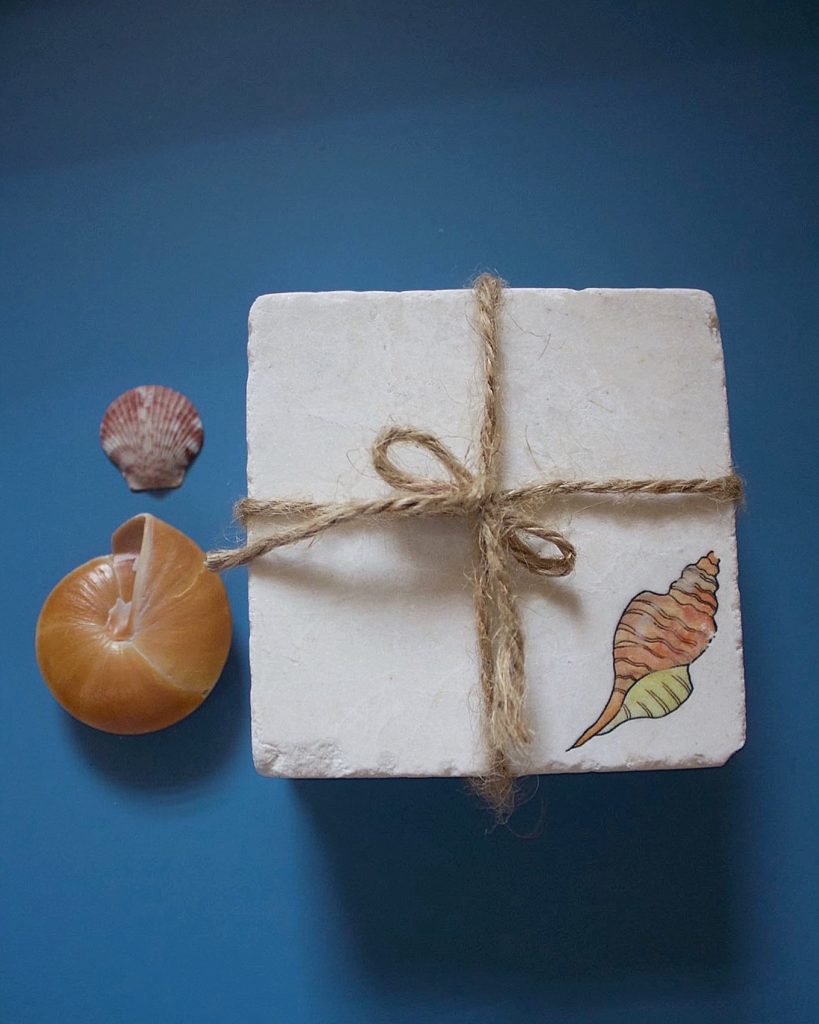 Overall, I was very pleased and happy with the product and the craftsmanship of the coasters. It looks great on my dining and side table and it was very well made! I highly recommend for you to check out her page in case you want to order any of your own along with any other home décor products that she might have!
Check out her online shop at:
https://www.etsy.com/shop/TheTrellesCottage?ref=search_shop_redirect
Follow her on Instagram! @thetrellescottage
Happy Shopping!
-Rachel