About two weeks ago I attended my first media tasting event as a new official member of the Foodie Tribe! The Foodie Tribe is a influencer agency that connects brands with influencers and creates a community where food bloggers and "foodies" can unite and support each other and obviously express their love for food through their social media platforms. I was honored and ecstatic to be given the opportunity to become a member and join this amazing community of influencers. With that being said, as my first campaign assignment I was invited to attend a special media tasting at the opening of the second Miami location of the new Argentinian restaurant called La Estancia Argentina.
Here are some photos of the restaurant and details about what I ate: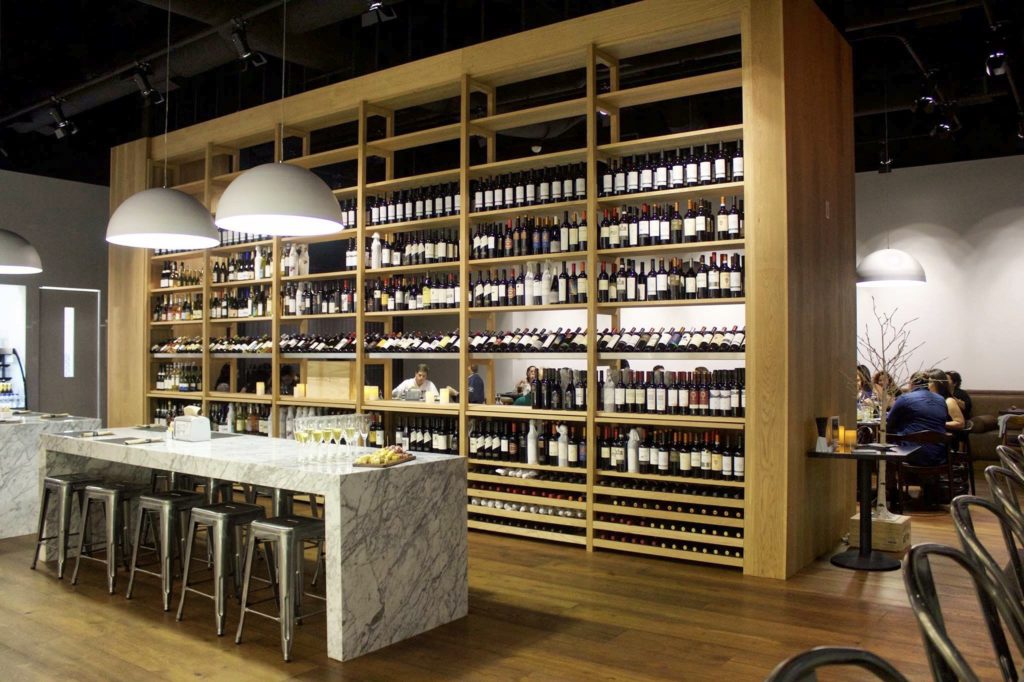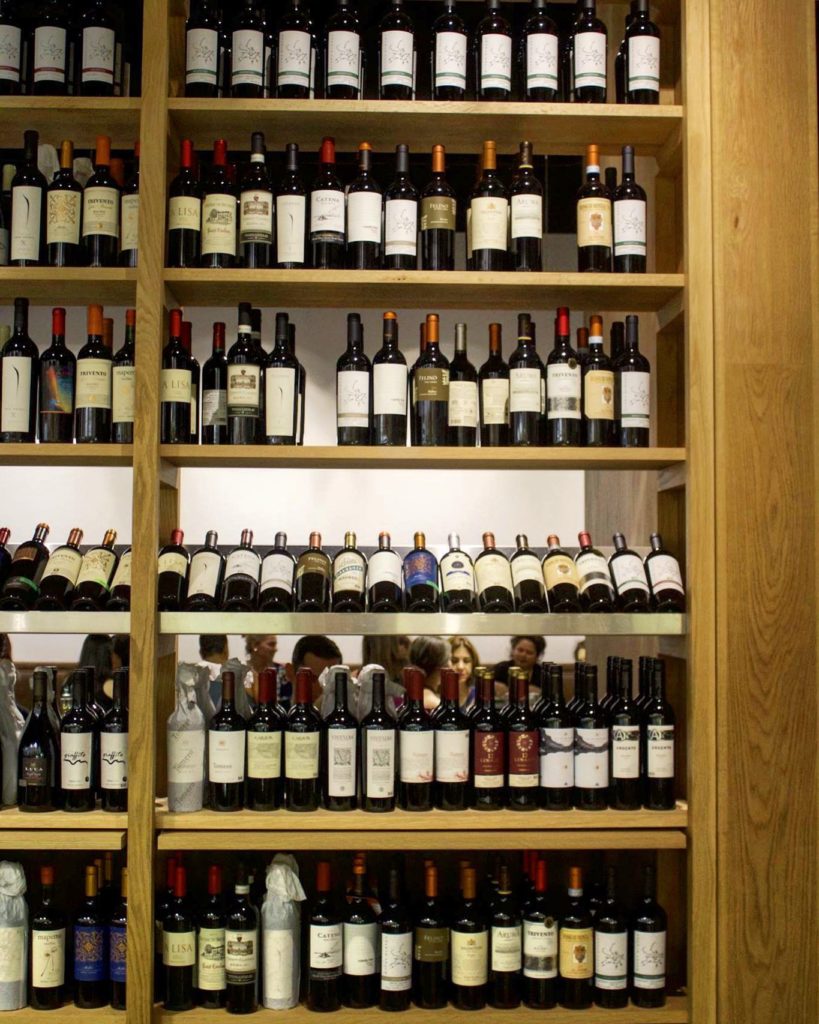 We started off the night with some champagne and yummy cheeses, ham, and prosciutto.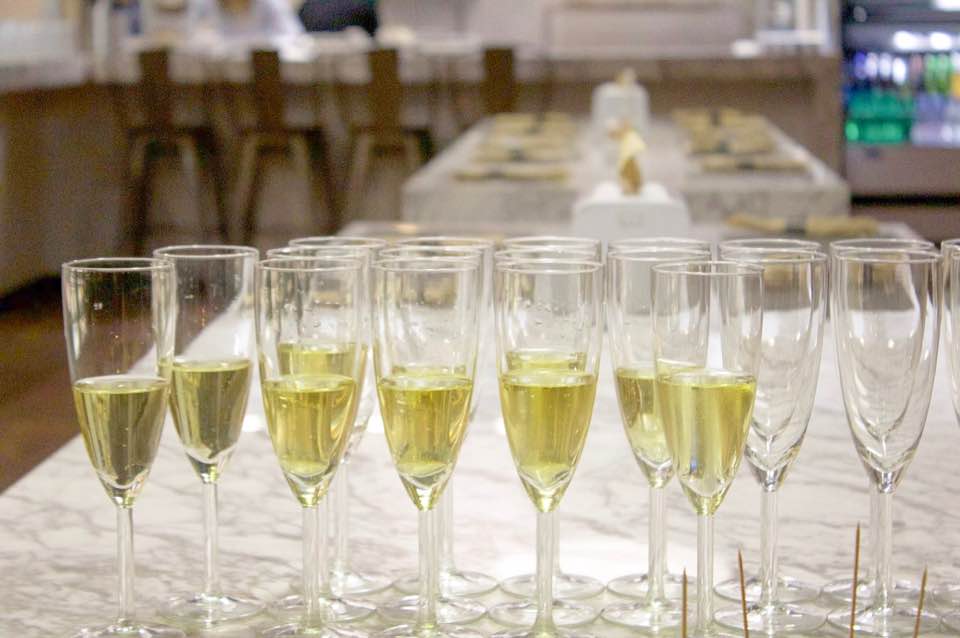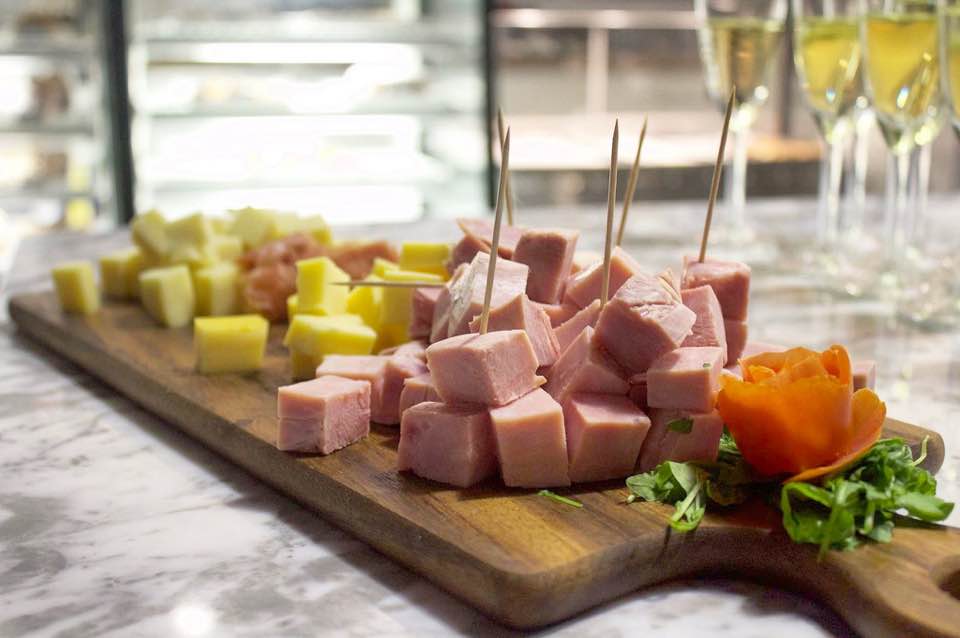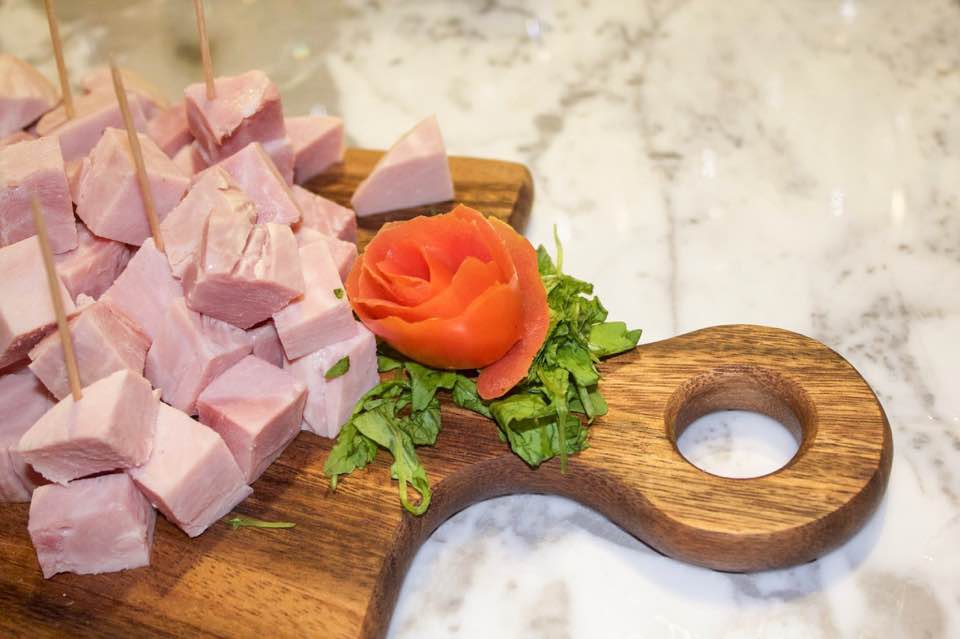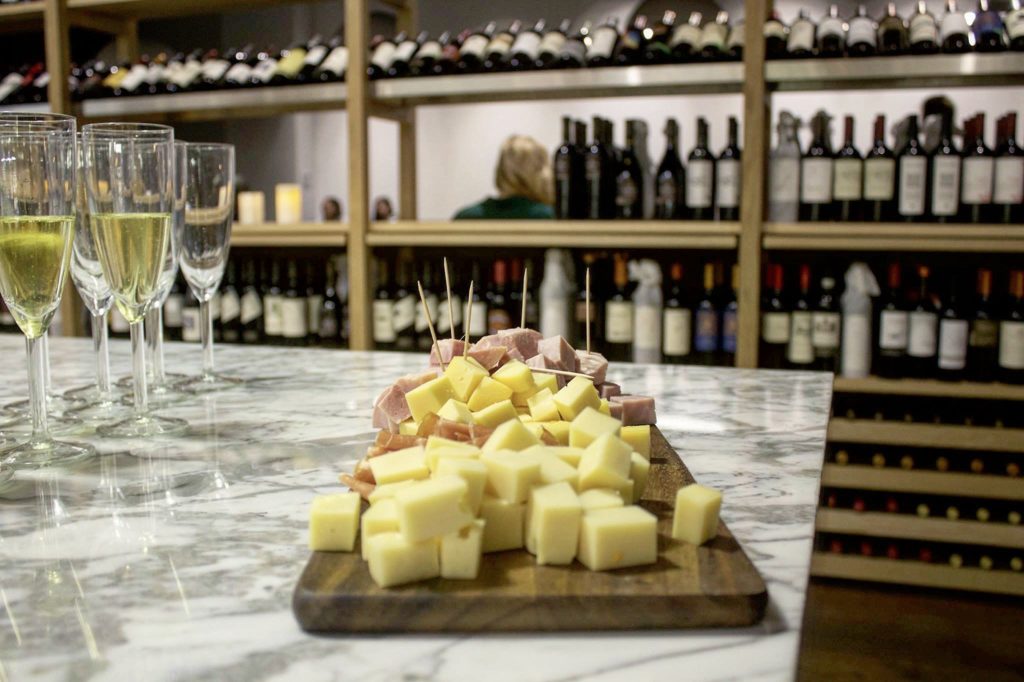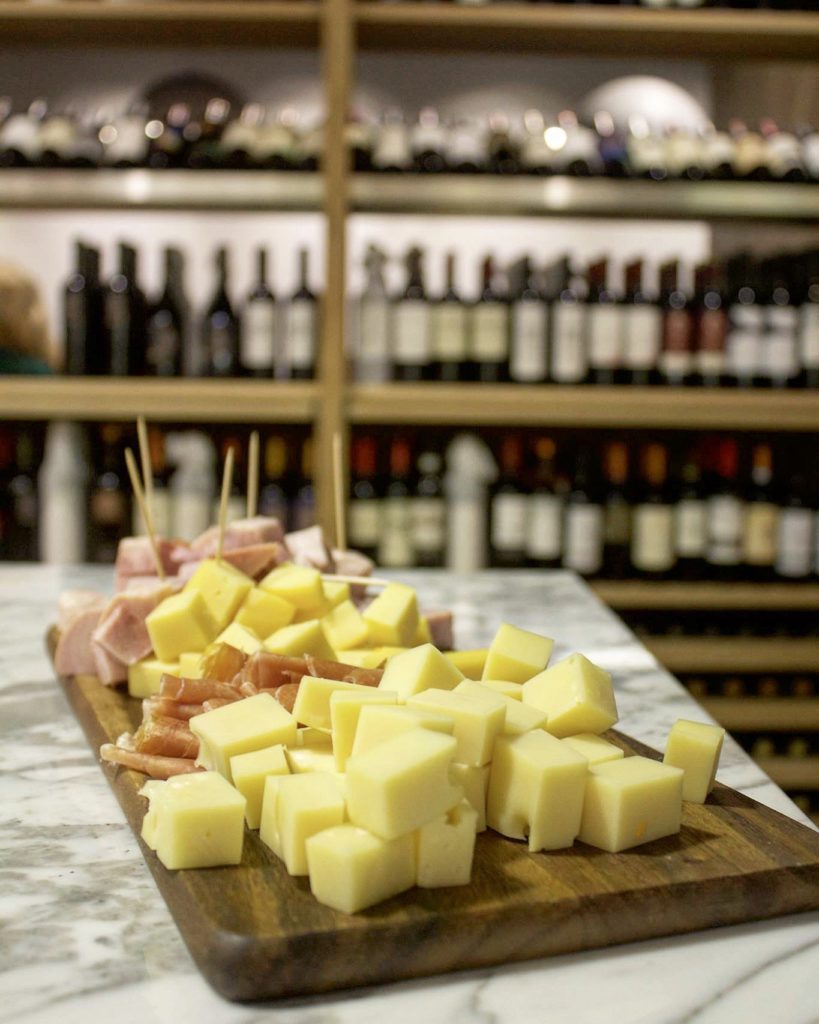 Then for starters we had an argentinian sampler that consisted of a spinach tart, mini choripan (with chimichurri sauce), and some assorted empanadas that included beef, chicken, and four cheese. The starter was actually my favorite part of the entire meal because I absolutely loved EVERYTHING including the cute presentation! My favorite item without a doubt was the four cheese empanada which was baked to perfection stuffed with lots of cheese! In addition, I became a huge fan of their spinach tart which was amazing because it was so light and fluffy!!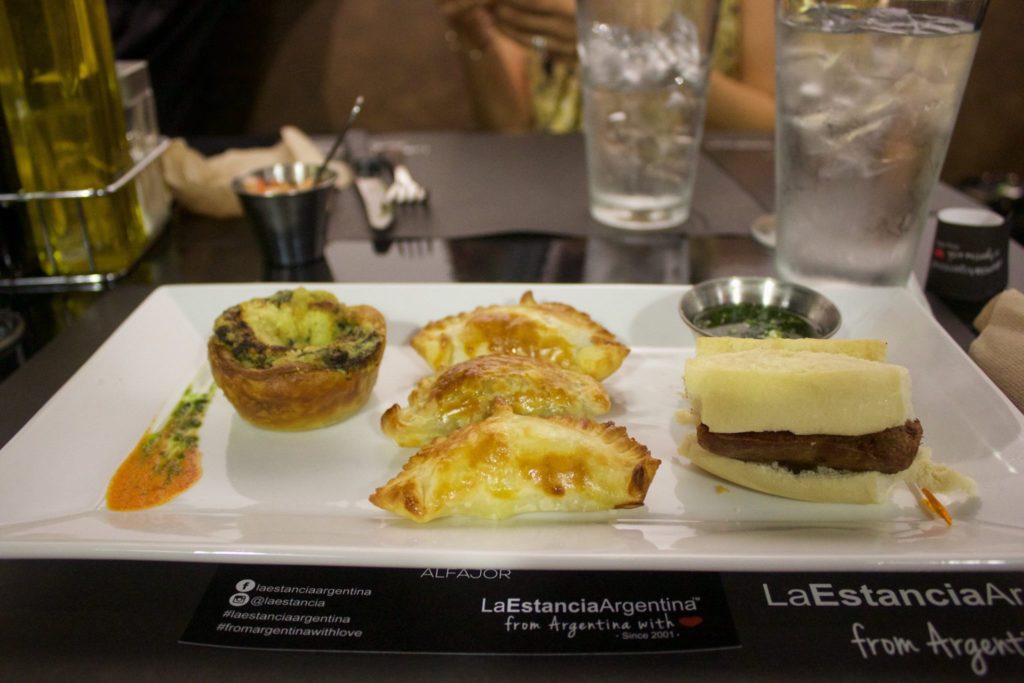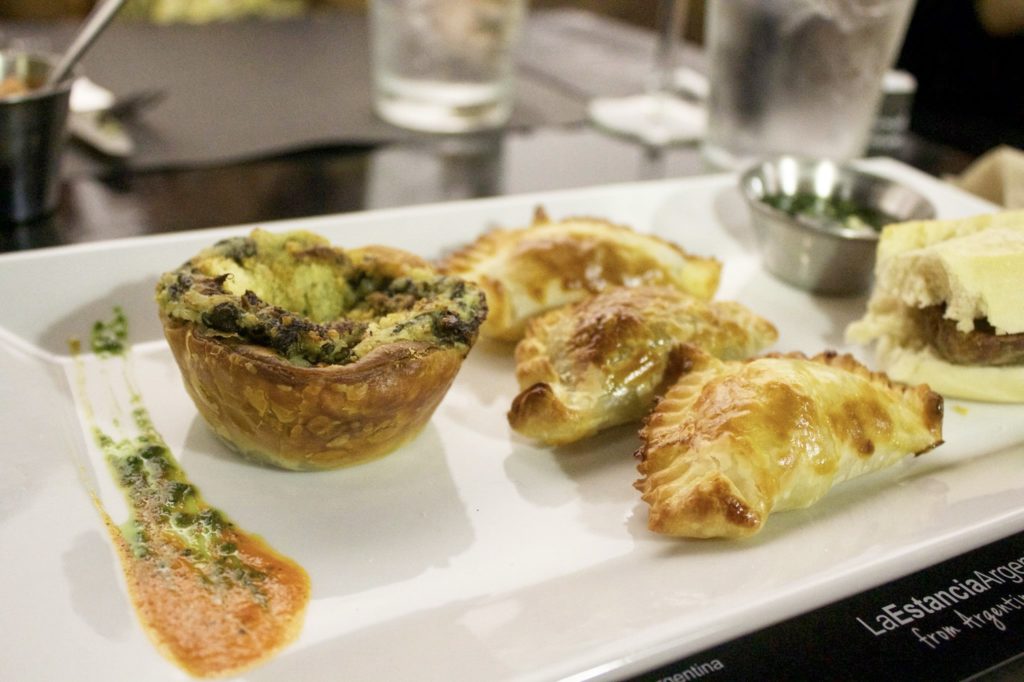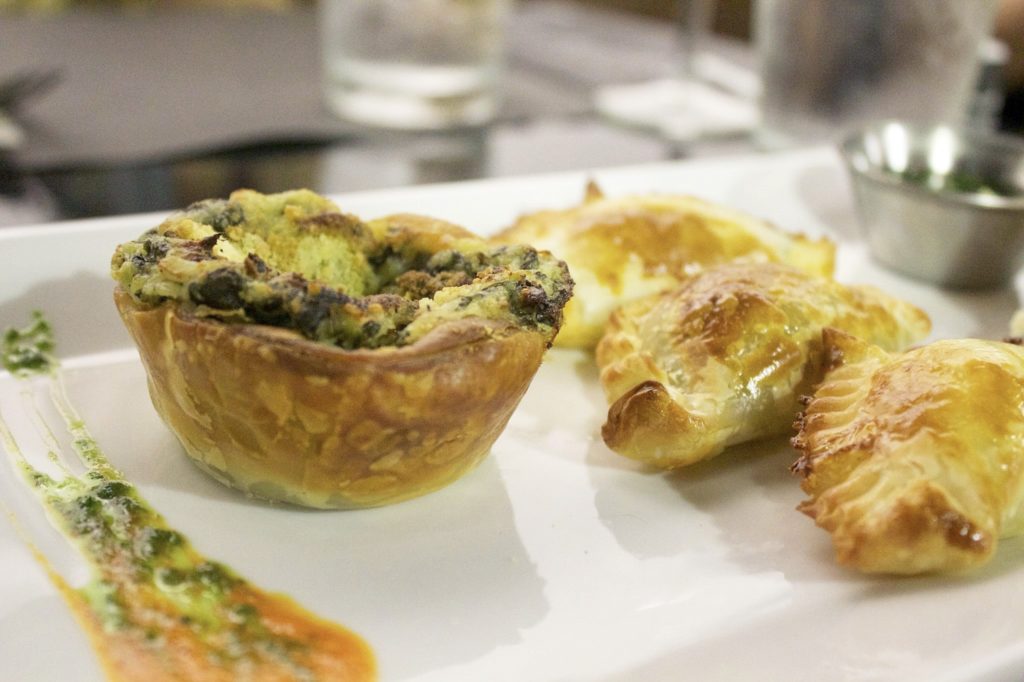 After the starter the waiter surprised us and brought us these yummy sweet potato fries and then our entree. Our delicious entree consisted of a salad, potato salad, and four different meats: Picanha, Skirt Steak, Short Ribs, and a type of blood sausage. My favorites were the Short Ribs and the Picanha which is like a cut beef sirloin that is eaten in countries like Brazil and Argentina. They were both so tender, juicy, and had lots of flavor to them and they left me wanting more! Plus, with the chimichurri sauce it tasted even better!!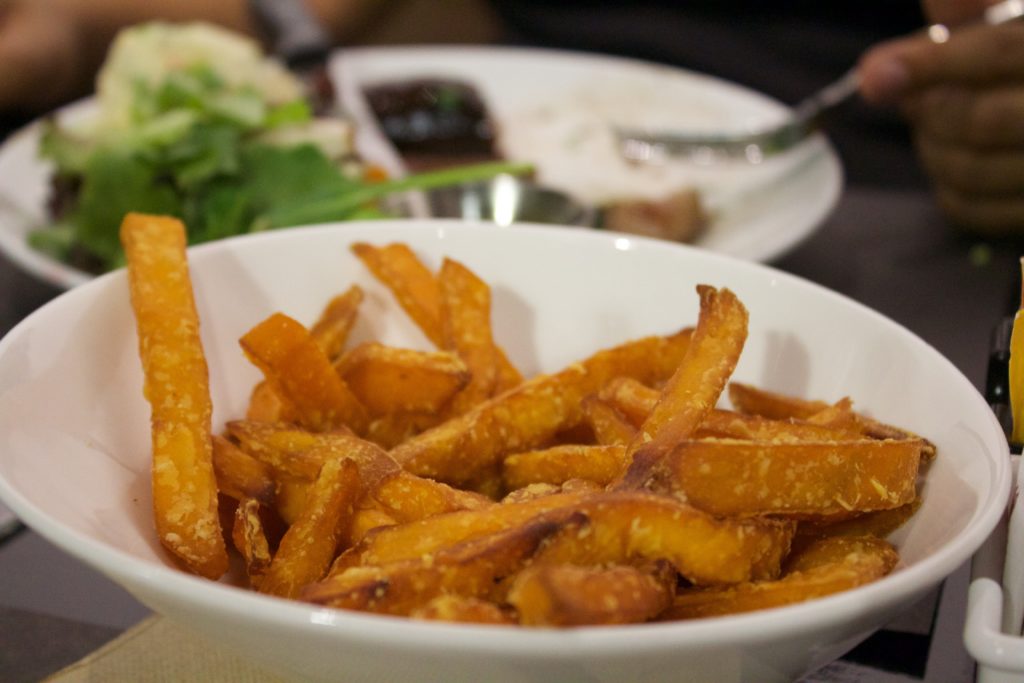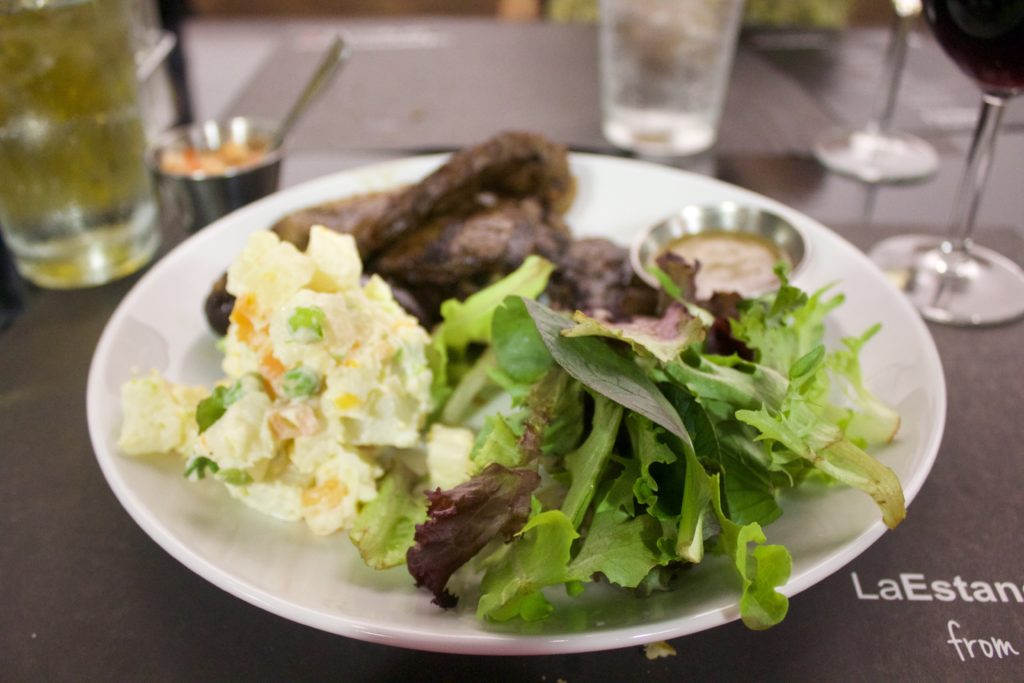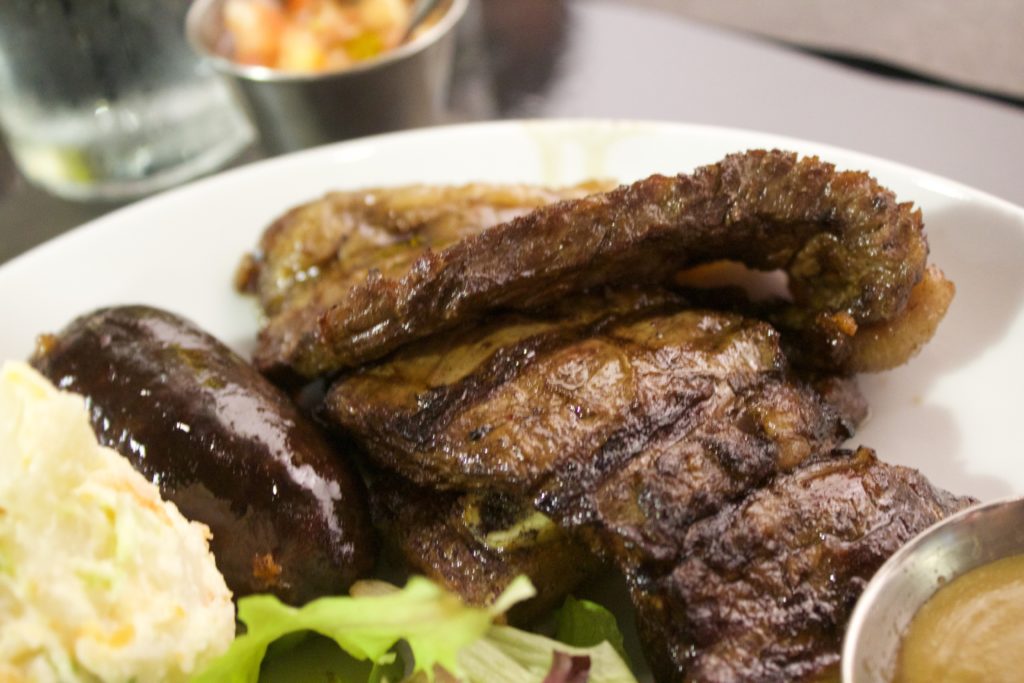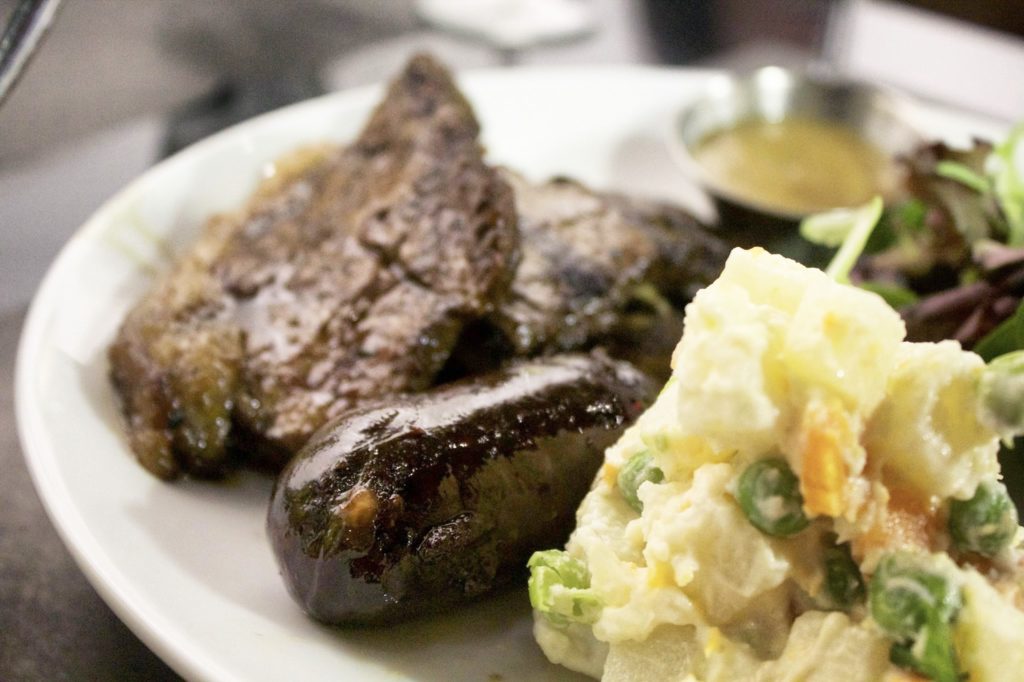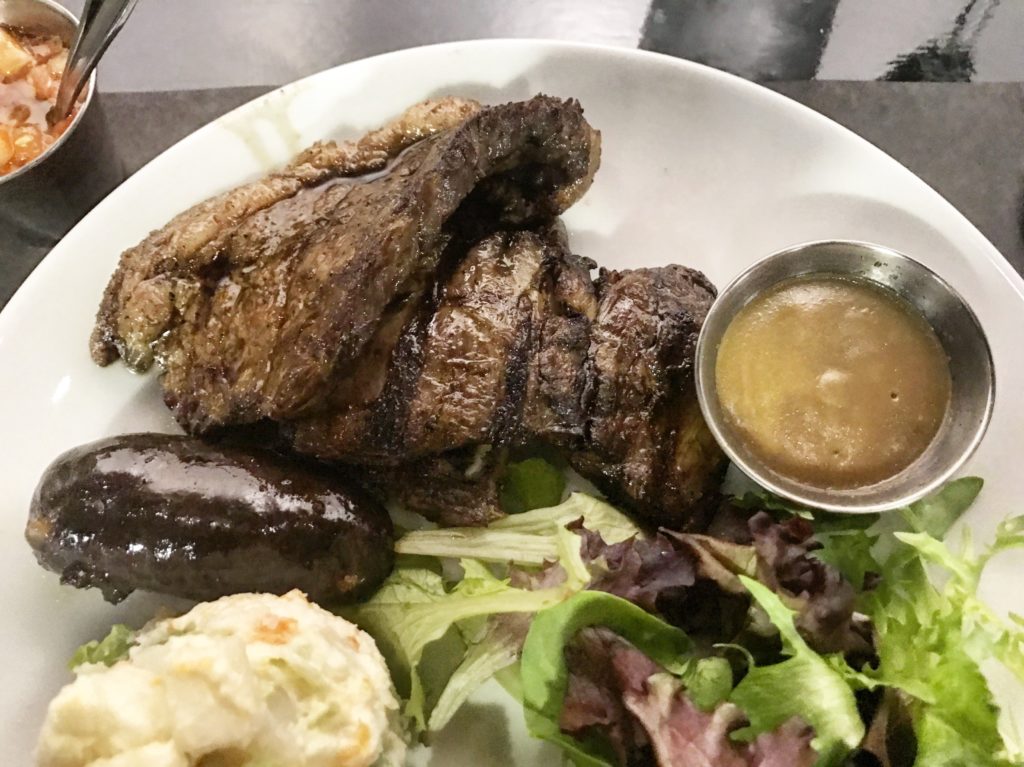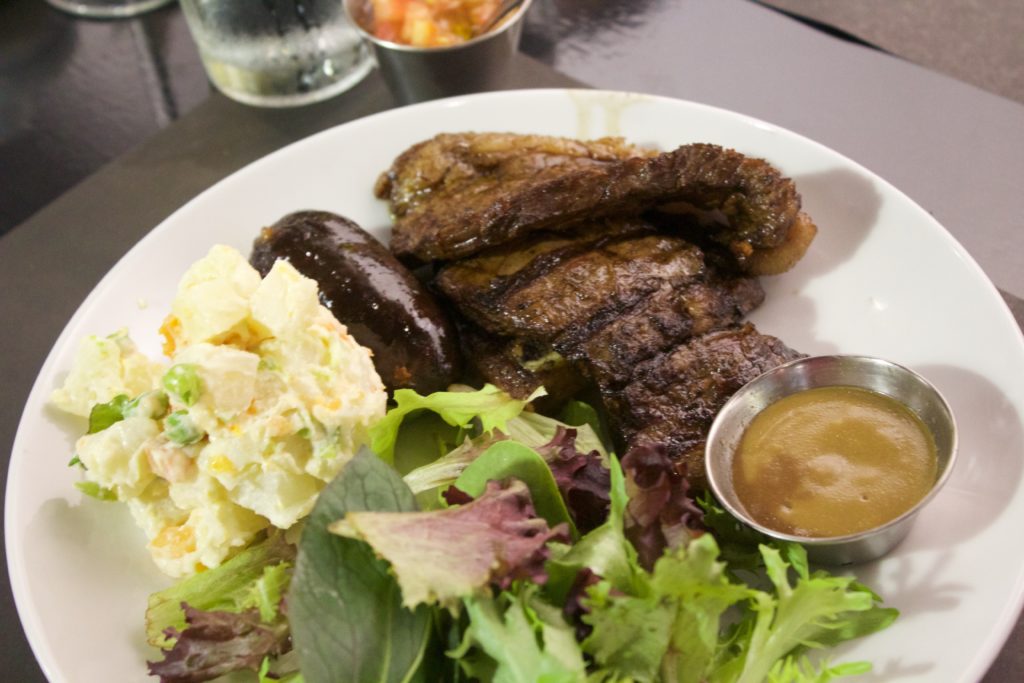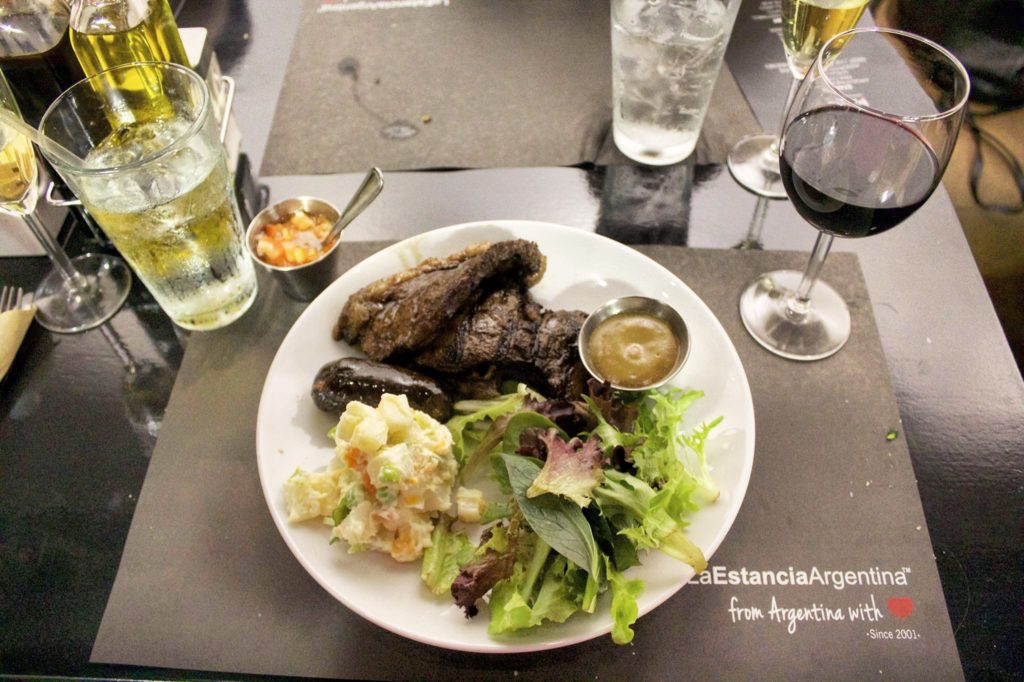 Finally, we finished off the night with the most important part of the meal, dessert! I had these adorable Dulce de Leche cookies which were a real sweet treat and then some espresso and coffee because we cannot forgot that of course! Overall, I really enjoyed the entire meal along with the service and ambiance and I definitely recommend anyone to check it out and if you do, Bon Appetit!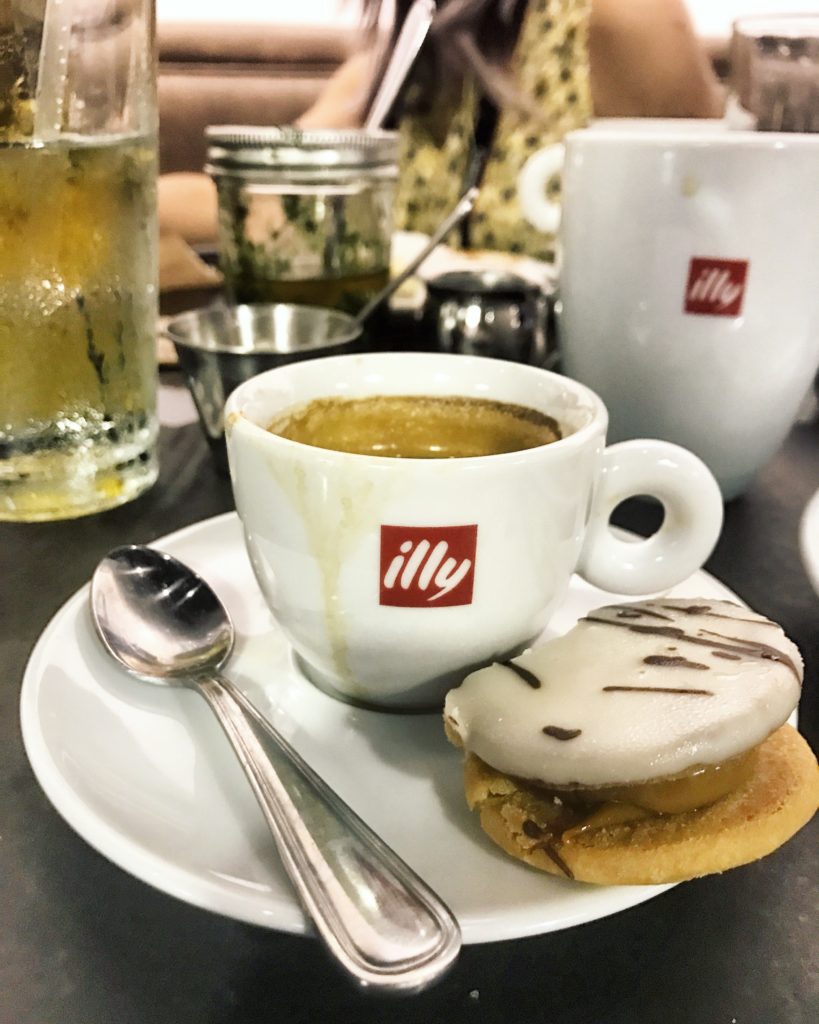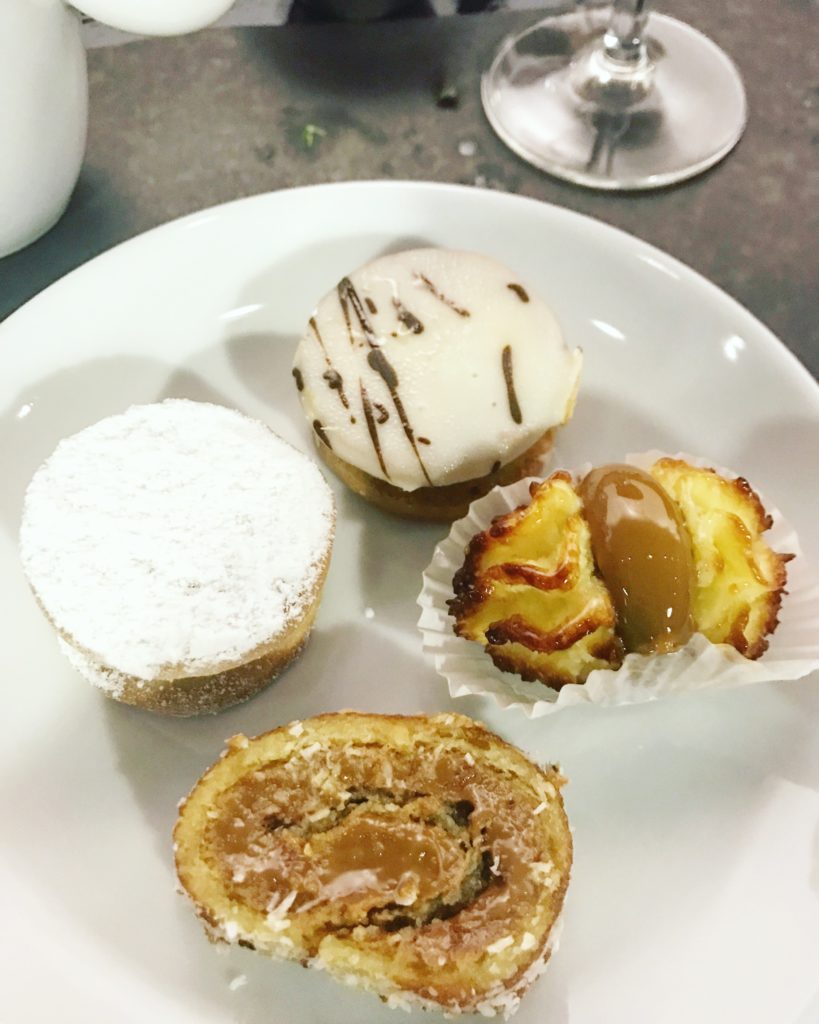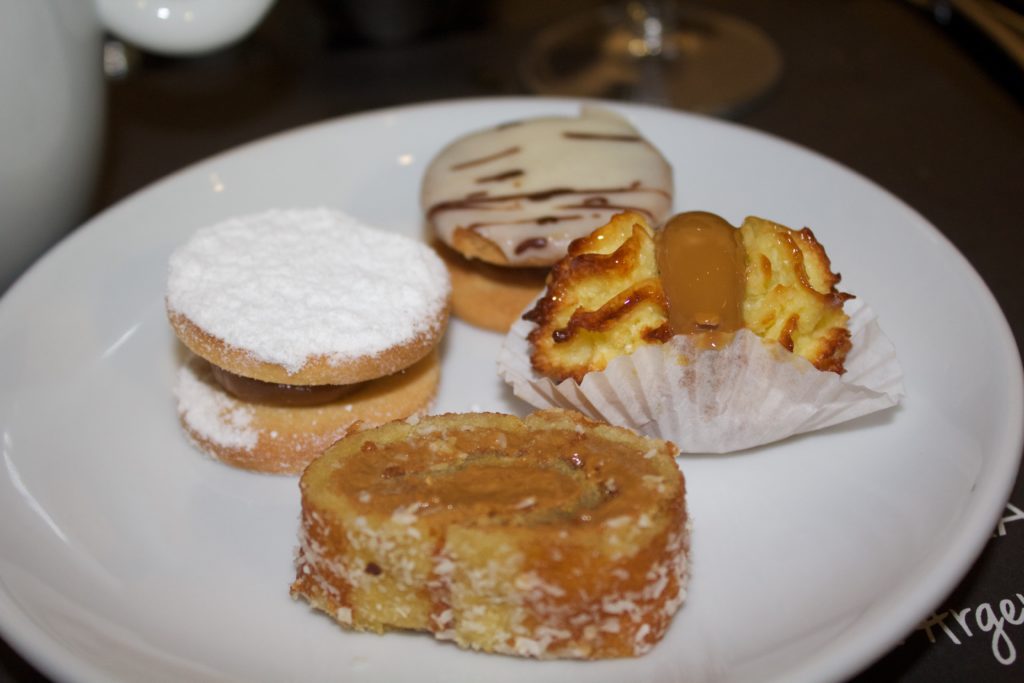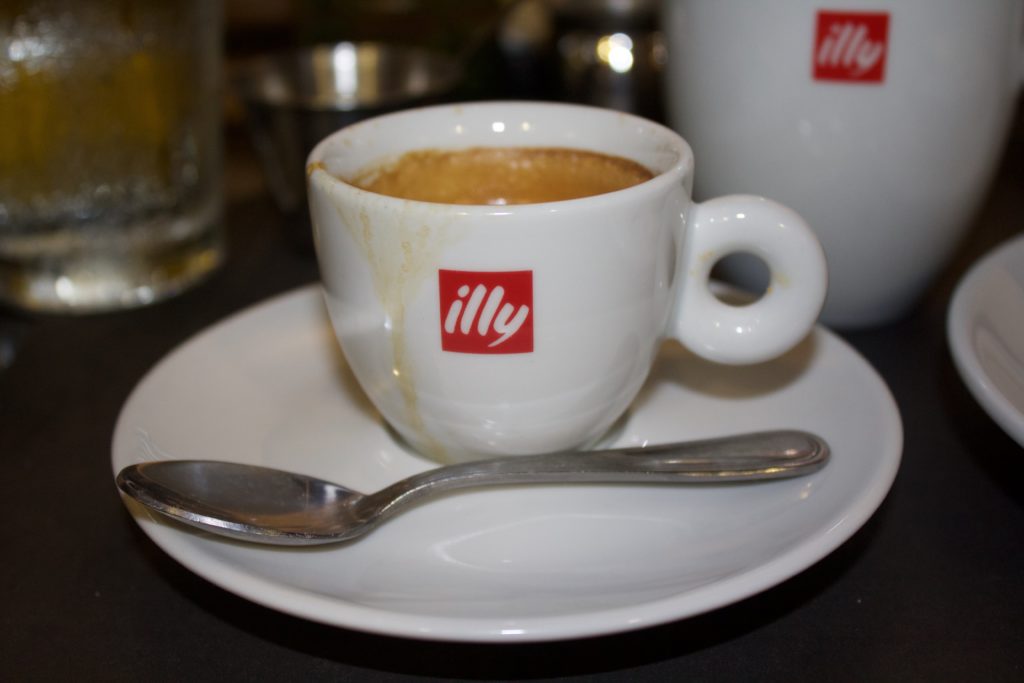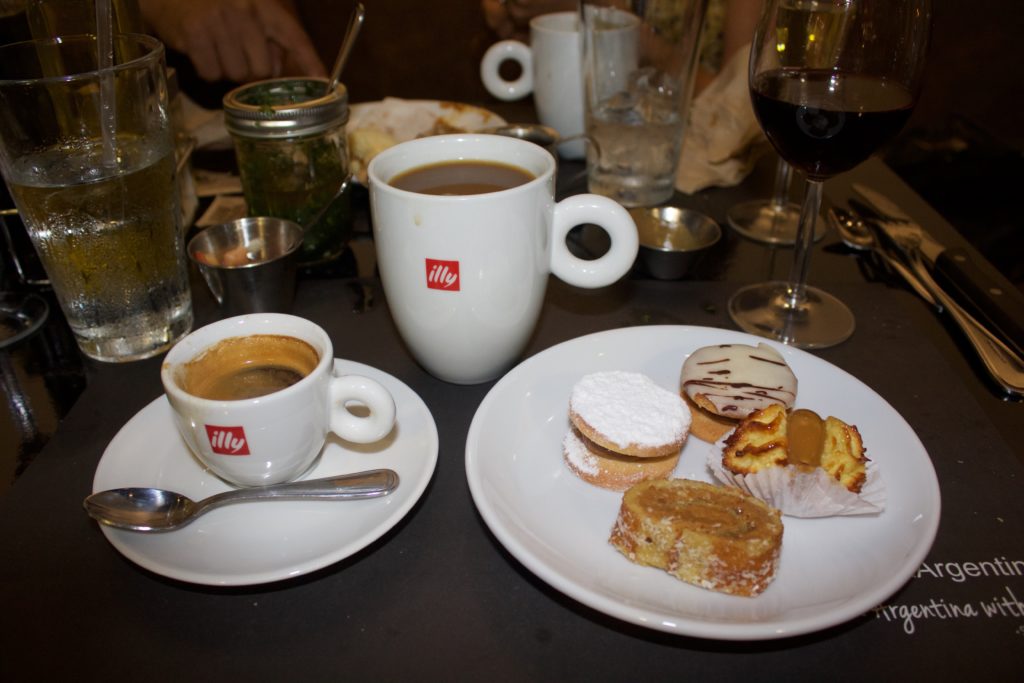 Here are some details about the restaurant incase you wanted to check it out for yourself 🙂
LA ESTANCIA ARGENTINA RESTAURANT 
Newest Location:
Health District 
1050 NW 14TH ST.
2nd Floor, Miami  FL — 33136
305 548 5000
NOTE: I also want to give a big shout out and thanks to the Foodie Tribe for accepting me into their tribe and for inviting me to this awesome tasting event! I look forward to attending more events like this and being a part of this amazing community and developing relationships along the way!